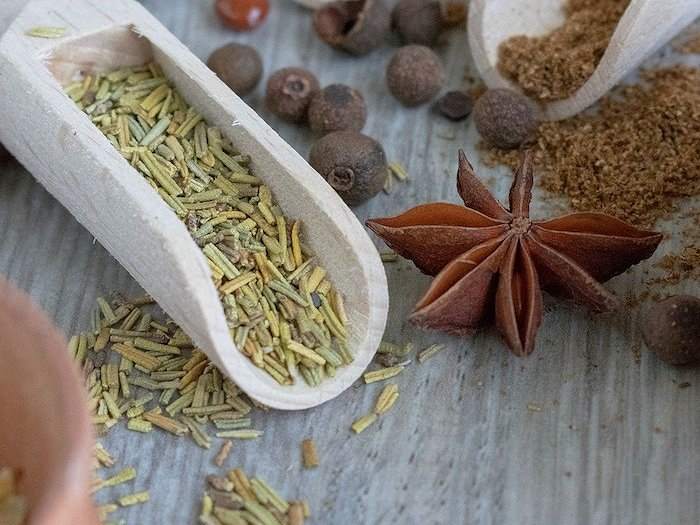 Well you know that your La Manga Club apartment is ensconced in a region where gastronomic delights abound and exceptional regional specialities and unique dishes are accessible within a stone's throw of your residence.
One such local speciality, often overlooked, is one of the region's jewels: the Murcian Anís. The use of anise in liquor can be likened to the story of the ugly duckling transforming into a beautiful swan: its humble beginnings as a simple herbaceous annual plant native to the eastern Mediterranean region and Southwest Asia is a far cry from its splendorous present day as a stimulating drink of high rank.
One of the oldest known spices, anise's status owes not only to its unique taste but to its use throughout the ages as a medicinal herb (a diuretic and expectorant), as well as for its digestive properties. Many still indulge in a glass of anise after a meal due to its ability to decrease bloating and settle the digestive tract. Usually, it is consumed as a liqueur, but it can also be brewed as a tea for our residents on strict training regimes.
Brought to Spain by the Moors, the tiny, aromatic, sage-green seeds of this Old World herb (pimpinella anisum) have a licorice-like scent, and there are many anise-flavoured liqueur varieties produced in different regions and countries including Italy, Portugal, Turkey, Greece, Lebanon, Cyprus, Israel, and France. It has always, however, enjoyed particular popularity in Spain, not only locally, but throughout the country.
The seeds can be either green or brown depending upon when they are harvested, the two varieties of the seed lending different tastes to the foods and spirits with which they are combined. Brown aniseed is sweeter and more intense, whereas green aniseed stands out for the freshness of its taste. But while anise liqueur has anise at its heart, it is also made with other ingredients including fennel, illicium, and other types of fruits and seeds that contain anethole.
Throughout the ages, production methods for anise have changed, but the more traditional custom of adding aniseed oil to the spirit is gradually giving way to newer practices of producing pure alcohol from the seeds. Strict European Union rules apply, and in order for the spirit to be labelled as true anís, the drink can only be made with green aniseed, star aniseed and fennel.
Residents of La Manga Club properties are lucky to be settled in a region where some of Spain's best-known anises are made, among them Flor de Murcia, Anis Belmonte and the Segureña Anís.
Flor de Murcia anise is the result of a centuries-old distillation process that has remained unchanged and has been run by the same family for 5 generations. The brand produces both sweet and dry anises with the same secret formula that was used in its original production. Likewise, La Huertana Distillery Ltd., the producers of Segureña, is a family company from Murcia that was founded in 1944. It also uses traditional production techniques to produce its sweet and dry anis varieties. Aficionados of the liqueur attest to the exclusive character of each and their effect on the palate. Whether sweet or dry, these anises pack a big flavour punch, and there's no need to restrict yourself to one when both have their own merits and can be deliciously paired with many drinks to produce a Murcian after-dinner cocktail that your guests will be talking about for years to come.
If you prefer to take your anise neat, it is just as delectable. But as these summer months wind up why not try it with ice or with some coffee beans? Simpler yet, mix it with water to produce a milky white consistency. This mixture, known in Spanish as "palomita" or "paloma", should be splashed into a cup with ice cold water added at the same time. Done properly, with good-quality anise, it should turn white.
Anise can also enhance an after-dinner tea or coffee; just splash in a few drops to add a delicious twist. But don't stop there, because anise adds flavour to baked goods and pickling or brining liquids too. Unlike many other spices, anise complements sweet and savoury foods equally well, and many a dessert taste sensation has been born from the inclusion of a drop of the liqueur. Murcia is renowned for its huge variety of sweet treats, so why not combine the tradition of its prestigious anise liqueurs with a time-honoured dessert at your La Manga Club apartment? Enjoy!
A refreshing mid-afternoon drink: sol y sombra
Ingredients
1½ Parts Anisette
⅔ Part Lemon Juice
Preparation
Fill a glass with ice cubes
Add all ingredients
An after-dinner drink: Cold Nightcap
Ingredients
1 Part Cognac
1 Part Anisette
1 Part Egg Yolk
1 Part Orange Curaçao
Preparation
Fill a shaker with ice cubes
Add all ingredients
Shake and strain into a chilled cocktail glass
A dessert: Apple Strudel
Ingredients
6-8 apples (preferably golden)
250g filo pastry
150g brown sugar (100g for the filling and 50g of icing sugar to add at the end)
50g walnuts
5 biscuits
Anise liqueur
15g cinnamon
150g butter
15ml vanilla essence
1 egg and a little milk
Preparation
Peel and cut the apples into medium-sized chunks and squeeze a little lemon over to avoid browning
Remove the butter from the fridge so that it sits at room temperature
Add 2 tablespoons of sugar and one of cinnamon to the apples
Add a spoonful of vanilla essence and a shot of sweet anise
Stir well to mix up all the flavours
Poach the fruit. At this point a little nutmeg or black pepper can be added if desired
Let cool and put aside (even better refrigerate it first for a day so that it is easier to work with)
Preheat the oven to 220º
Roll out the pastry
Melt a little more butter at low temperature for 1 minute and then butter the sheets putting a new sheet on top and re-spreading until you join 3 or 4 sheets.
Sprinkle the ground-up biscuits and add the filling and nuts on top
Wrap up the pastry so that the contents are well-sealed inside
Beat the egg and mix the milk in
Paint the surface of the strudel with the mixture before putting it in the oven
Place the strudel on a sheet of baking paper and place it on a tray at the bottom of the oven at 190º for 25 minutes until it turns golden
Take it out of the oven and let it cool
Decorate with icing sugar and cinnamon and a scoop of vanilla ice cream (optional)
Bon appétit!