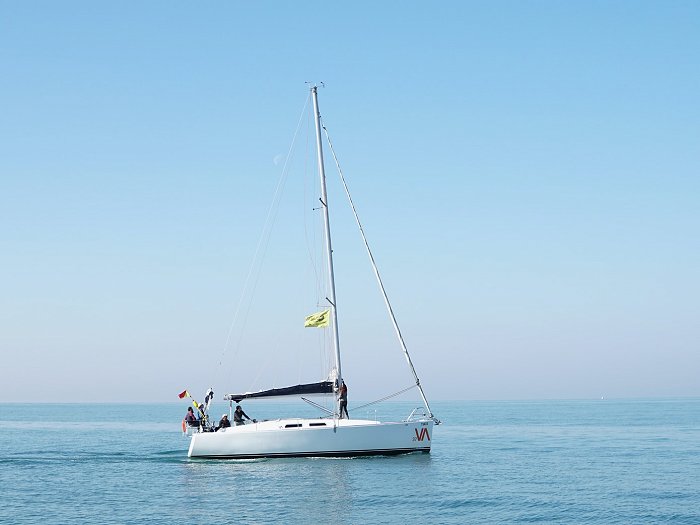 Summer is the best season to get the most out of your property at La Manga Club, enjoy the Costa Cálida and dive into the unforgettable Mar Menor. As everyone knows, the privileged location of our resort is one of its top attractions, along with the many amenities and services owners and guests have at their fingertips. The spectacular beaches, together with the varied cultural and leisure offer in the Region of Murcia, offer endless opportunities for memorable experiences. If the sea has always called you and you long to feel the breeze on your face from the helm of a boat, the waters of the Murcian coast won't disappoint you.
Less than 30 minutes by car from your property at La Manga Club is the Tomás Maestre Sports Port, where you'll find a wide range of businesses related to nautical activities. These include mooring areas for sailboat docking, as well as rental boats of all sizes and varieties. You'll easily find the one that best suits your needs. With very competitive prices, the offer includes the option of renting a boat with a skipper so you can relax and enjoy your time with your companions if you'd prefer not to captain the vessel yourself. But if taking control and the sport of sailing thrills you, you can rent a sailboat and guide it yourself if you are already accredited.
Whichever way you choose to get out on the water, you can select your route and your stopovers. Day trips or multiple-day cruises are both possible; the Costa Cálida certainly has enough marine attractions for both, and you should adapt the plan to what you prefer!
The Murcia Turística website has a special section about nautical activities that will help you draw up a half-day or full-day plan and also recommends companies associated with official discount plans. It is also a good idea to familiarize yourself with Puerto Maestre and its various services, commercial establishments and pre-planned activities. If this is your first time on the Mar Menor, take your exploration slowly so you can properly discover some of its most famous landmarks like Isla Grosa and Farallón, Cabo de Palos and the marine reserve of Islas Hormigas, and the incredible Calblanque Natural Park.
As we've explained in other blog posts, the Murcian coast is full of charming corners and idyllic beaches where you can stop and enjoy a few hours of rest surrounded by friends and family. Just enquire with experts in your destination before you set out, and they'll explain where you can anchor and how to address any logistical issues like fuel supply, communications and sailboat maintenance. If you've the soul of a sailor and the luck to own property at La Manga Club, this summer you'll easily be able to combine your love of the sea with the many possibilities offered by the Murcia Region. Start investigating the corners that you want to visit, book your boat and get ready to unfurl those sails.