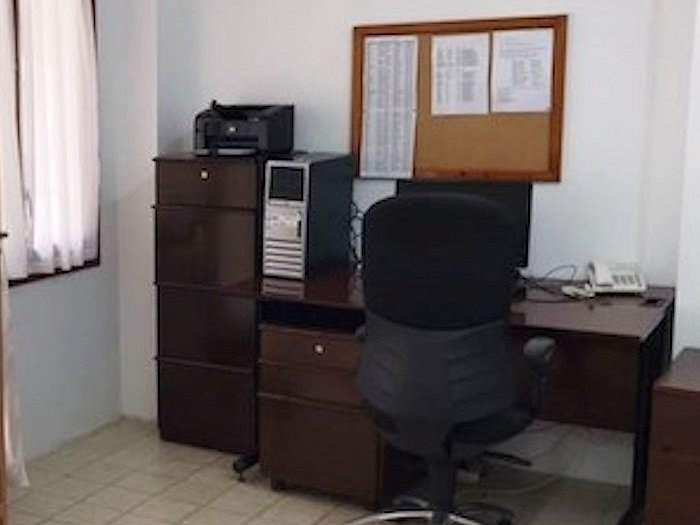 A residential community can begin to consider itself self-sufficient when it can provide everything its residents need: beautiful homes, restaurants, pharmacies, banks, parks… With its 45 years of history, La Manga Club has all this and much more, and that's why its diverse and dynamic communities are more like a small town than a collection of houses. And in our town, sport, enjoying the outdoors, and a certain joie de vivre characterize our way of life. For several decades local entrepreneurs and even foreigners have found La Manga Club properties the perfect place to set up shop and offer services to the permanent residents and guests of the resort. The accessibility and returns offered by these establishments are excellent, meaning that they aren't often available, so today's offer is doubly interesting: a centrally located office space and two storage spaces in the heart of one of the liveliest communities in our leisure and golf resort, Bellaluz.
The La Manga Club Properties Office has just put these three new real estate properties up for sale in the central plaza of the Bellaluz residential community, an area that enjoys plenty of foot traffic thanks to its concentration of restaurants and shops. The office is in an unbeatable location, just on the side of the plaza in front of the tobacco shop. It is 46.12 sqm and includes a lavatory, air conditioning, and two entrances, for a price of €140,000.
The two storage spaces are located at the ground floor level, and sufficiently close to the heart of Bellaluz as to make them perfect for restaurants on the plaza or for any other business that needs storage space. Each of these properties is 59.28 sqm and has a price of €40,000.
Though the La Manga Club Properties Office always has interesting offers – from extraordinary new-build luxury villas to buy-to-let vacation apartments to great resale opportunities at the best prices on the market – the availability of such centrally located commercial spaces is scarce. That's why this offer should be of tremendous interest to anyone thinking about setting up a business or improving the facilities he has in one of the most frequented, dynamic, and prosperous communities in the area, and one that benefits from the wonderful services offered by our world-class sport and leisure resort.