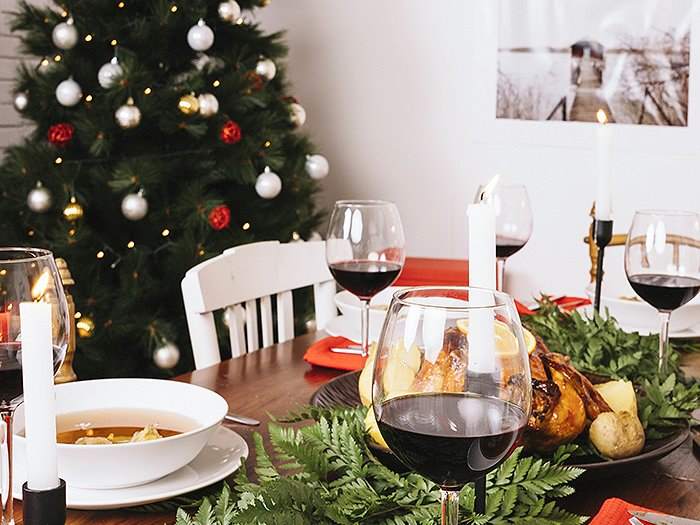 You already know that Murcia stands out for its great food, and Christmas is no exception. If you're spending the holidays at your property at La Manga Club, making a meal that consists of traditional dishes from the region is a great experience to share with friends and family.
Though the variety of Murcian Christmas desserts is broad and celebrated within the region, there are also local recipes based on vegetables, meat, and fish that are incredibly delicious. There's an option to delight every palate, so take note of the dishes we've selected for you and take the time this year to prepare a succulent holiday feast at your property at La Manga Club.
Starters to whet the appetite
Before the entree arrives, there are an infinite number of choices of what to put on the table to whet your guests' appetites. Some of the specialties that take advantage of the abundance of local Murcian agricultural products are zarangollos, a scramble of egg, onion, and zucchini, to which sometimes a bit of cubed ham is added; green beans, which you can also use to make a delicious vegetable pie; or stuffed grilled potatoes.
Another appetizer very typical of Murcian Christmas, and almost never missing from the table, is an endive salad, which can in turn accompany other salted starters like Ijada tuna, cod, or bonito.
And we can't forget the prawns from the Mar Menor, a delicacy difficult to find, but typical nonetheless. They fish for these prawns only in spring and fall, but there are always still a few left at Christmas. If you're lucky enough to get your hands on them, incorporate them into your holiday dinner…they're sure to make every last guest's mouth water!
Entrees: meat and fish dishes, the jewels of Christmas dinner
To continue the festivities at your property at La Manga Club, a hearty meat or fish dish will never fail. And if it's prepared with the most traditional and typical Murcian recipes, your success is assured. Here's a taste of inspiration!
Meatball soup
Among Murcian families, meatball soup is probably the most popular dish at Christmas. This is a delicious stew consisting of stock made with vegetables and meat with meatballs, cured sausages, meat, and spices added to it afterwards. It's simple, nutritious, warm, and delightful.
Murcian-style shoulder of suckling lamb
Shoulder of suckling lamb is a dish that smells like home. Garden vegetables and meat combine to perfection in a traditional recipe perfect for sharing with your family or friends. Tomato, garlic, onion, and bay leaf accompany the lamb into the oven, providing incredible flavour. Besides being delicious, it's filling and warming… what more can you ask for?
Roast lamb
Another typical Christmas meat dish is Seguran lamb, and it'll prove a wonderful surprise for your guests. This is a variety of lamb from the Segura and La Sagra mountains. The recipe also includes the exquisite vegetables produced in Murcia and a marinade with an excellent regional wine. With this traditional roast, you'll be making a Christmas dinner worthy of any Murcian table.
Mar Menor dorada stuffed with lobster
If your guests love fish, you should know that the Mar Menor holds some true dining delicacies. In this small saltwater lagoon, you can find a variety of dorada common in these waters that, thanks to their environment, have a particular and very special flavour. Combined with seafood and garden vegetables, stuffed dorada is a holiday dish that won't leave anyone indifferent.
Desserts: a sweet journey through Christmas traditions
Though Murcian gastronomy includes many ingredients from the garden, it's the desserts that really take centre stage as Christmas approaches. Passed down from generation to generation, these sweets have become the part of the Murcian dining tradition most closely associated with these holidays. So get ready to get your hands dirty at your property at La Manga Club!
One possibility are Christmas cakes featuring regional products like citrus fruit and anis seed, or almond cordiales, those little pastries that immediately transport you back to childhood. They're made with almonds, pumpkin, sugar, egg, spun sugar, lemon, and wafers. The name "cordiales" comes from the Latin "cordis", meaning "heart", a moniker ascribed to reference the shape of this dessert after it comes out of the oven.
Another of the most famous Murcian desserts that you could include in your meal are paparajotes, lemon leaves covered in a dough made with flour and egg, which are then fried and dusted with powdered sugar and cinnamon.
So you've no excuses! Tie on that apron and get together with family and friends at your property at La Manga Club for a truly delightful meal this holiday season.