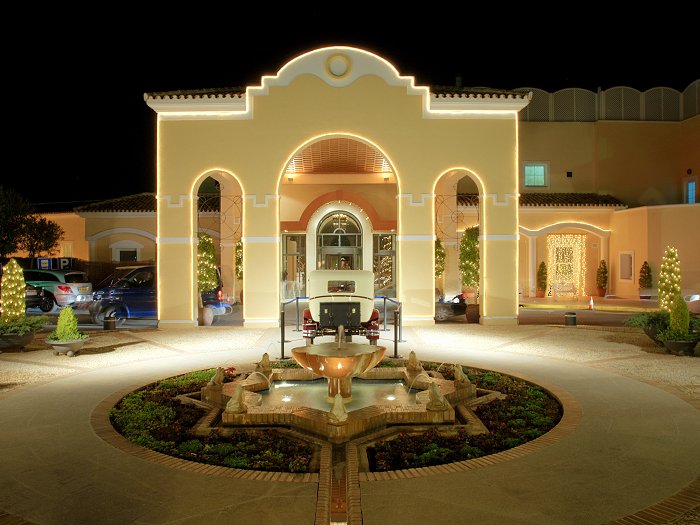 Spring is in the air at La Manga Club Resort, and with it the hope for a great summer that will see us out of doors and enjoying everything our amazing facilities in the Region of Murcia have to offer.
We were as delighted as our owners to hear the announcements of the easing of travel restrictions between Spain and the United Kingdom. As of some time ago, the UK has been permitting travel for those citizens "carrying out activities related to buying, selling, letting or renting a residential property," and as of the 30th of March, the ban on air and sea travel to Spain has been lifted.
We are also feeling buoyed by La Manga Club Resort receiving several nominations in prestigious categories for important awards.
The South Course has been nominated in the World Golf Awards as Spain's Best Golf Course 2021 (vote for us here!), the Príncipe Felipe Hotel as Spain's Best Golf Hotel 2021 (vote for us here!), and La Manga Club Resort as Europe's Best Golf Venue 2021 (vote for us here!). Anyone who knows La Manga Club knows that our golf program is second-to-none and that the South Course can easily compete with any other course on the continent. Vote for us at the links above and show your support!
The World Travel Awards have also nominated La Manga Club Resort in various categories, and we look forward to the results. The categories are: Europe's Leading Luxury Resort & Villas 2021; Europe's Leading Sports Academy 2021; Europe's Leading Sports Resort 2021; Europe's Leading Villa Resort 2021; Spain's Leading Sports Resort 2021.
And, as icing on the cake, La Manga Club Resort is delighted to announce that the Hotel Príncipe Felipe is projected to reopen on the 1st of June. The exact date is subject to the state of the health situation, of course, but we are looking forward to a great summer and to welcoming back our La Manga Club enthusiasts from all over the world.