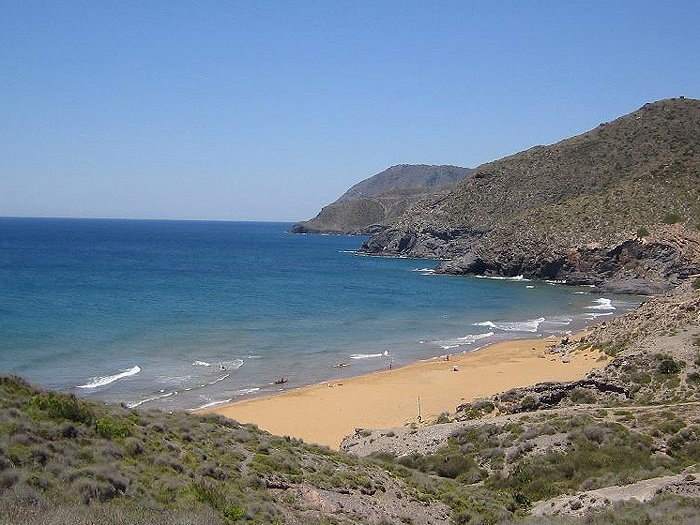 One of the main attractions of acquiring a property in La Manga Club is the fabulous natural surroundings, which not only allow you to enjoy the spectacularly warm Mediterranean climate throughout the year, but also offer ideal conditions for doing outdoor sports such as running or mountain biking.
Year after year, those who choose our destination come to understand the particular advantages offered by our resort. Setting yourself up at one of our properties in La Manga Club ensures that you can enjoy our excellent and well-maintained top-quality sports facilities. Golf, tennis, football, and other disciplines are available to professional and amateur athletes alike. But is doesn't stop there: our renowned academies also offer you the opportunity to train with skilled professionals that will help you improve your game, your technique and your fitness.
What's more, as you know, the exceptional location of our leisure resort, situated next to the Regional Park of Calblanque and the Mediterranean Sea, makes it a paradise for triathletes, cyclists and long-distance runners. Surrounded by incredible and extensive green areas, the surroundings of La Manga Club are chock-full of routes of varying types, intensities, and duration that adapt perfectly to the level of each and every athlete.
Mountain bike enthusiasts can consult the guide that La Manga Club provides, published in collaboration with Biking La Manga, a prominent local bicycle rental company. The guide, Cycling, Walking & Running, contains information about different routes – mainly for mountain biking – including a number of outstanding ones through the Natural Park of Calblanque, Monte Cenizas, Portman, and Sierra Minera, all of them next to La Manga Club, although there are also other routes for running or hiking. In addition, in Wikiloc there is an exhaustive list of routes that cross this area of ​​the Murcian coast from north to south and east to west.
If you are fond of mountain biking and you are lucky enough to reside in a property in La Manga Club, boredom is always kept at bay. It's just a matter of switching from one enjoyable activity to the next. After an outstanding and strenuous day on the bike, you can take a relaxing dip at home in the fabulous swimming pool at your luxury villa or apartment, or head back into nature and try one of the spectacular coves that surround our resort.
And of course your perfect day wouldn't be complete without a visit to our renowned Wellness Centre to recover from your day's activities in the Jacuzzi or a hydromassage cabin. Both in our spa and the Fitness Centre, our professionals are at your disposal to ensure you make the most of La Manga Club.
So, if you want to squeeze every last drop of enjoyment from your leisure days at your property in La Manga Club and explore this unparalleled area of ​​the Mediterranean, prime your body and your mind, inspect your bike and get it ready, because at La Manga Club there are hundreds and hundreds of kilometres of spectacular countryside featuring beautiful landscapes just waiting to be discovered. Go for it!