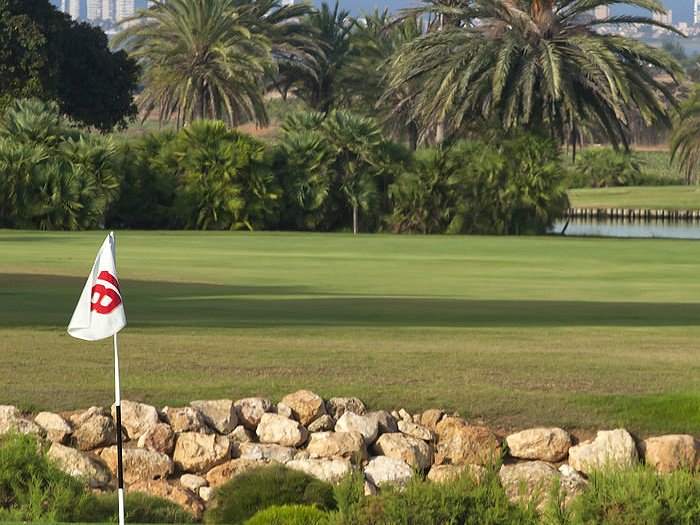 As much as hard work ultimately determines who becomes a champion, having great genes doesn't hurt either. The son and daughter of a professional Swedish golfer, Marcus and Frida Kinhult are two of the newest residents of La Manga Club properties, and ace golfers to boot. At just 21 and 18, respectively, they've already begun making their marks on the professional and amateur scenes. Markus is currently ranked 33rd on the European Tour, and Frida is ranked number 6 in the World Amateur Junior Rankings. We sat down to chat with them about some of their latest achievements and their new life here in the Region of Murcia.
Marcus, you are 33rd in the European Tour right now. How does it feel to be one of the youngest people in the rankings?
Marcus Kinhult: As you say, I'm one of the youngest, so it's nice, obviously. The age gap is pretty big, but it's a nice lifestyle. I like travelling, playing and competing, so it's perfect for me.
You've met John Rahm before, what is it like playing with him?
MK: Yes, I know John. We played together as amateurs. He's playing in the States now and I haven't seen him a couple of years but I was playing with him when he won the World Amateur in Japan in 2014. I think he shot a 62 when we played, which was really impressive, and he's a good guy.
Frida, it was amazing to see you win the Junior Solheim Cup for the second time and see that you're 6th in the amateur world ranking. When are you going to go professional like your brother?
Frida Kinhult: I'll move to Florida to start college in August and will play for Florida State University, so we'll see. The education there is for 4 years but I'll probably start my professional career after 2 to 4 years.
You have been living all across Spain, especially during the winter period, but how did you and your family end up buying a house in La Manga Club?
FK: We visit another resort, so it's very close. We've been here before and appreciate its great facilities.
MK: We've been following Thomas Johansson, the director of the La Manga Club Golf Training Centre. He used to be at San Roque Club in Sotogrande. We went there when he was a professional at the club.
How would you rate La Manga Club's golf courses and the entire golf programme in comparison to other European destinations or around the world?
MK: Well, as a resort, I think it's definitely one of the best in all of Europe. The courses are great; we're standing here on the West Course, which is my favourite course to practice on. There's a good variation between the three courses.
How often are you here, and what role does this second home play in your life?
FK: So far, I've only been away for three weeks, as I've competed in three tournaments, but we came after Christmas and I'll live here until June 2018.
MK: Yeah, you've been here pretty much the whole time. I live out of my suitcase, so I won't be here as much, but I hope I can be here during the summer as well and during my off-weeks when I'm not playing.
Besides golf, what is your favourite thing about La Manga Club? We hosted the tennis Fed Cup Spain vs. Paraguay playoffs in April and the great Garbiñe Muguruza played here with us. Have you been at the Tennis Centre or at our other facilities?
FK: We like the facilities, like the gym and the spa. They are especially good.
MK: Yes, we use them a lot.
FK: We've played tennis a few times and were thinking about going to watch some football, but we weren't able to that day. So, hopefully in the future.
MK: We've been on some walks around here, like to the Monte de Las Cenizas, and have seen almost everything. It's a good resort, as I said. There are a lot of things you can do, and it's a lot of fun.