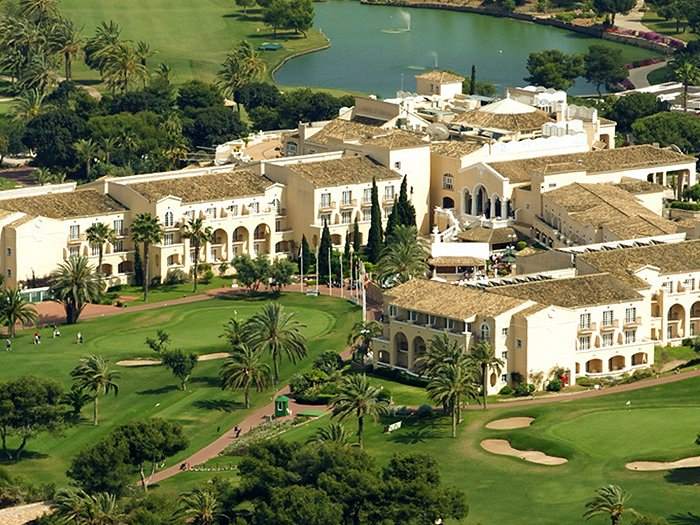 Our resort has long held a special place in the hearts of UK citizens. Just ask any one of our residents lucky enough to buy property at La Manga Club, and you'll get a torrent of enthusiastic responses as to why. For some, it's rubbing shoulders with FC Liverpool athletes on our professional football pitches. For others, it's following in the footsteps of the giants who have played on the 3 courses that make La Manga Club one of the best golf resorts in Europe. Still others highlight the amazing 2,000 sqm spa or our pristine natural surroundings. Regardless of the reasons, one fact is clear: something (or everything) holds a particular attraction for Englishmen and women, who have long made up the majority of our residents.
If you don't already own a property at La Manga Club, or if you do and you're looking to get more of your friends in on one of Europe's best holiday destinations, we have the perfect upcoming event for you. In June, a special delegation from the resort will be travelling to London for a fun cocktail and information session that will be held at the Cervantes Theatre. The evening is open invitation and we'll be showing videos, having drinks and telling you more about why La Manga Club is the place to buy a holiday home.
Space is limited to 75 guests and you must RSVP to the email or phone number below. We very much look forward to seeing you there!
Thursday, 22nd of June, 2017
18:30 to 20:30
Cervantes Theatre
Arch 26, Old Union Street Arches, 229 Union Street, London, SE1 0LR
Dress: Smart casual
RSVP
Idoia Carillo
+34 968 331 234
idoia.carillo@lamangaclub.com