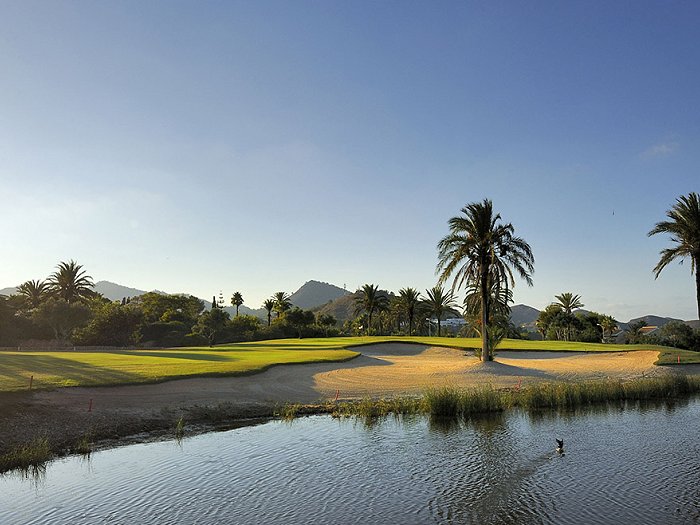 The Golden Visa, an option for obtaining Spanish residency for non-European Community members since 2013, has become, since Brexit, more relevant than ever at La Manga Club. The resort has always had a high proportion of UK homeowners, many of them multigenerational families, and the resort remains a popular destination for many in the United Kingdom.
For those who haven't already regularized their residency status so they can continue or begin to enjoy freedom of movement within the EU and the freedom to work in Spain, we offer a rundown this month on the salient features of this visa.
The Golden Visa was born to encourage investment in Spain. The total amount invested, net of taxes and fees, must be at least €500,000, but this investment can take any number of forms: real estate purchase, business investment, investment funds, holding shares in a company, bank deposits, and more. The vast majority of Golden Visas granted in Spain, as of 2020, however, have been through real estate purchases. The investment required is a total, meaning that one can purchase multiple properties, or pursue some combination of investments.
Once you have been granted a Golden Visa, you receive temporary Spanish residency for 2 years. At the end of these two years, provided you can prove you still maintain the required investment, you can renew your permit for 5 years, and the door is open to apply for permanent residency or even citizenship.
The benefits of the Golden Visa are many. One of the top draws, especially for those who are attracted to La Manga Club, is that the Golden Visa is extended to the family members of those who have made the investment. Partners, spouses, minor children, and even adult children who are legal dependents can all benefit from the ability to not only reside but also work in Spain or establish a company.
The Golden Visa is relaxed in terms of the time you are required to spend in the country. In fact, there is no physical or fiscal residence requirement. You can spend as much or as little time in Spain as you wish. Furthermore, having Spanish residency automatically grants you the freedom to travel in any Schengen country for up to 90 days without applying for a visa for those countries.
The application process is an efficient one, with an average total wait period of 30 days. This is a vast improvement over the many months required by other visa application processes. If you are a majority shareholder, it is also possible to make your investment through a company rather than as an individual, if that arrangement is more advantageous.
Before you make an investment, it is of course a good idea to make sure all your paperwork is in order and that you meet the additional criteria (eg, having sufficient economic resources to support yourself and your family, having health insurance valid in Spain, etc.). Fortunately, the requirements are quite transparent and a good legal support team should be able to help you confirm your eligibility. It's likely that we'll see these types of Golden Visa applications rising in numbers over the coming year as the tide of interested parties is still growing. You can download a summary sheet of some of the information below. Don't hesitate to contact our team for information about properties at La Manga Club that fit the requirements or for information about how to get in touch with law offices versed in the subject.