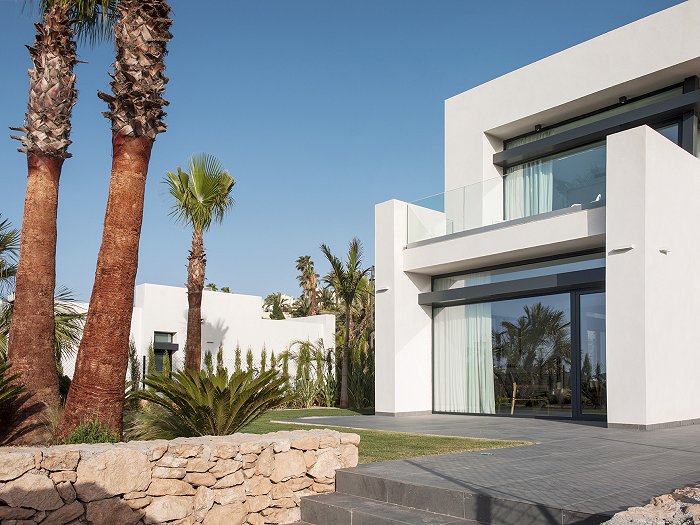 Since the hotel Príncipe Felipe reopened at the beginning of June, we have been delighted to see more guests and owners dropping into the La Manga Club Properties' offices every day. From current owners looking to buy a newer property or perhaps a larger one that can accommodate guests or larger families, to visitors who chose the resort as their first post-pandemic holiday destination, everyone is eager to begin reexploring a more permanent foothold at La Manga Club.
Traditionally, Britons have represented a large percentage of La Manga Club owners. The community here is large and welcoming, with many homes being passed down from generation to generation. The trend has continued this summer, with the greatest number of prospective buyers continuing to be British. Our team has also seen an increase in the number of Spaniards who work abroad. They are primarily interested in holiday homes for themselves and their families for the summer months or other holiday periods. Guaranteed good weather and the proximity to three golf courses and numerous sport academies are enticing.
A third notable geographic concentration of interest is among Scandinavians, for many of whom having a summer home is normal. While traditionally most of these summer homes were within their native countries, in recent years more northerners have been exploring options in warmer places on the continent. Having a holiday home on the Mediterranean allows them to escape the cold climate at any time of year, not just in the summer months. But the biggest draw when it comes to La Manga Club is, indubitably, the golf.
Golf is experiencing a boom in popularity in Scandinavia. For example, in 2020, according to the Swedish Golf Federation, rounds played in the country increased by 43%, membership increased by 11%, and the average age of players decreased from 49 to 46. In addition, the Scandinavian countries have populations of female golf players nearly equaling the male populations, making it an interest for the whole family. The ability to fly to La Manga Club for a holiday, winter or summer, and have multiple courses to play on was reason enough for many of our owners to target their property search to this resort. The community is filled with English speakers, there are services, restaurants, and leisure areas aplenty, and many options for the children's entertainment and training in a safe environment.
In terms of property, this confluence of factors has also led to an increased interest in the Las Acacias villas. These standalone homes are spacious enough to accommodate most families, and their aesthetic is modern and functional, with top-line brands used throughout. A central location means that they have the key amenities of the resort close to hand, including the golf courses. And the private pool that comes with each house is an additional plus.
For many potential property owners, Las Acacias represents the best of both worlds: forming part of a lively holiday community while still being able to retreat to the privacy of a home in a quiet area of the resort, with beautiful views of the Mar Menor and ample terraces from which to enjoy the Spanish sun.