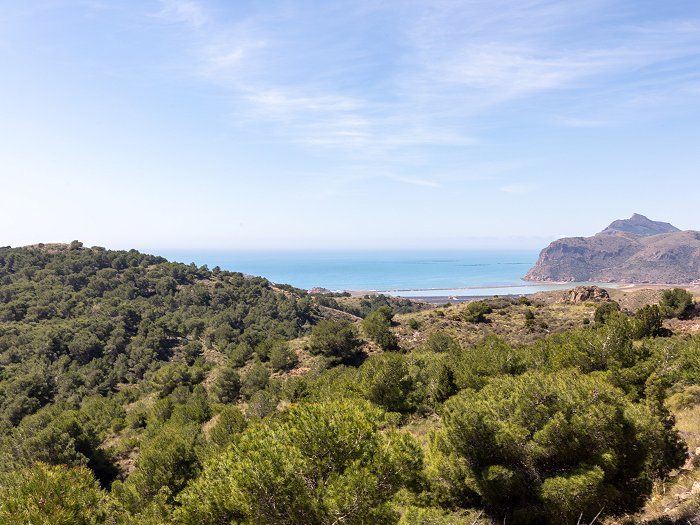 La Manga Club, founded 50 years ago, is a haven of peace in one of the most renowned areas of the Costa Cálida. La Manga Club Properties has been operating in the area for almost 18 years and has managed the sales of more than 1,000 homes in this luxury destination, actively contributing to the preservation of the area with sustainability policies "whose bases, strategic development and implementation add value to our natural environment," says Manuel López, Project Manager of the real estate company.
From its inception, La Manga Club deliberately eschewed the mass tourism offer typical of the 1960s and 1970s, differentiating itself as a unique and exclusive destination in Murcia. There is a height limit for homes, and new developments use non-toxic and preferably recyclable materials. An example of this is the flooring, which incorporates 6% recycled plastics in its manufacturing. In addition to being manufactured with renewable energy, the wood comes from sustainable forests, there is natural ventilation and light throughout practically every home, thermal insulation is installed to reduce energy consumption, and rooms face south. The faucets are cold start and have flow reducers, which reduces energy consumption and therefore also CO2 emissions; the toilets incorporate double-flush systems, saving up to 60% of the water that would be used by a standard toilet; and they employ aerothermal energy for air conditioning and the production of hot water.
"We separate wastewater from rainwater. The former is carried to a treatment plant and after treatment these waters are reused for irrigation. The latter is channeled and transported to the natural ravines or ravines authorized by the government Water Department," explains López.
Arum Group, the parent company to which La Manga Club Properties belongs, took over the complex in 2004, including its real estate division. They sell luxury residences, apartments, commercial real estate and plots for custom projects. Their portfolio currently contains more than 230 units, occupying some 15 acres of land. "We have a close and direct relationship with our clients. That's our most important tenet. We always look for the best solution for them," says López, who, with more than 35 years of experience in the real estate sector, particularly in the management and development of large-scale tourism and residential complexes, asserts that the sector as a whole must commit itself to the preservation of our natural environment.
"The government, when presented with any infrastructure or development project, must demand maximum respect for the environment, and should value and support proposals for real estate development that are sustainable and respectful of their surroundings. They should facilitate the approval of investments contingent on the implementation of sustainability policies," indicates López. The construction industry and its supporting sectors, from manufacturing to transportation, are responsible for 40% of CO2 emissions worldwide. "That's why it should be obligatory that all buildings be sustainable and comply with legislative policies to preserve the ecosystem."
In addition, López states that buyers value these actions not only because the company is making an effort, but also because they are increasingly aware of their own role in caring for the environment. They want to know that they are making good choices and demand that these good choices be available. "Every day we become more informed about climate change and why it's occurring. To halt its progress, we must all commit to respecting and caring for the environment. Applying actions to this end will make us all happier tomorrow."
"The clients of La Manga Club want to play golf, enjoy the good weather, the sun, our beaches, and Murcia's great dining offer, but they also want to enjoy a quiet and natural environment. Our complex, located next to the Mar Menor, is surrounded by natural parks like Calblanque and Monte de las Cenizas. La Manga Club offers everything we want; now we just have to learn to take care of it and enjoy it."
Manuel López took on the management of La Manga Club Properties in May 2017, but has been part of the Arum Group team since November 2001. Before coming to Arum, López was the technical and real estate manager of the Bonmont Terres Noves Golf Club on the Costa Dorada (Tarragona) and from 2011-2017, he directed the real estate development of the Abama Resort residential and tourism complex in Tenerife.
La Manga Club Properties is dedicated to the sale of homes at La Manga Club, unique in the area for its exclusivity and its sports facilities. The company provides its clients with access to golf courses, cricket and tennis courts. It also offers management of custom real estate projects built on plots, from architectural design to the final delivery of homes.