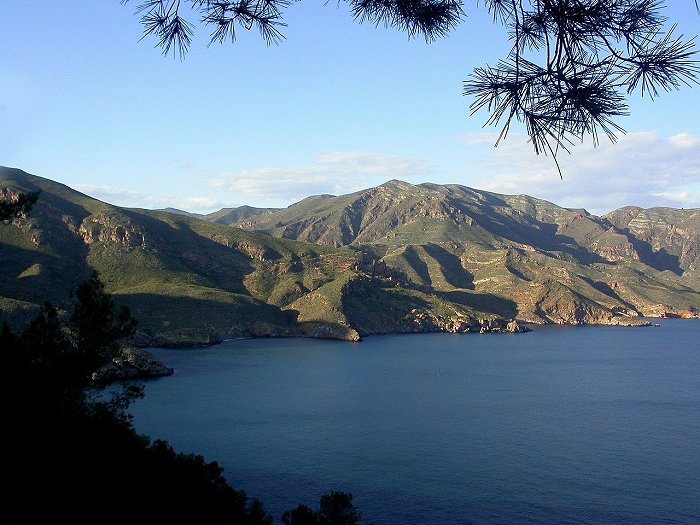 With more than 300 days of sunshine a year, the region of Murcia, Spain offers many reasons to buy a home in La Manga Club. Owning a luxury property in one of the most important golf resorts in the country not only means you have a second home, but also unlocks additional benefits. If you are thinking of investing in Europe and don't know much about the Region of Murcia, today we explain some of the most salient features of its geographical location, economic potential and its future within the European context.
Murcia, Europe's garden
Located in the southeast of the Iberian Peninsula, the Region of Murcia lies between the Mediterranean Coast and the Baetic Mountains, creating valleys and plains of an enviable fertility. Known as "Europe's garden", its fruit and vegetable exports represent 20% of Spain's total sales. It is here that many of the lemons, almonds, grapes, lettuces, cabbages, carrots, tomatoes and beans consumed on the continent are grown. What's more, the vineyards of Jumilla, Bullas and Yecla produce high quality wines with Denomination of Origin status.
Thanks to these impressive credentials, Murcia was declared the Spanish Gastronomy Capital in 2020. And because the pandemic forced the region to suspend many of the related planned activities, Murcia will continue to hold the title throughout 2021. Given this new opportunity, prestigious chefs such as Pablo González, who holds two Michelin Stars, and business owners from the hotel and catering world are leading the development of the agenda of events. It will include gastronomic routes, wine tastings, gourmet shows and hundreds of exhibitions and fairs, which will surely be attended by thousands of visitors eager to taste some of the countless incredible Mediterranean recipes.
The Costa Cálida, always open to tourism
Whether winter or summer, there's always sunshine in Murcia. Bathed by the Mediterranean Sea and the Mar Menor, the so-called "Costa Cálida" is an ideal getaway at any time of year and equally perfect as a refuge for longer periods. Walking along the golden sand beaches, practicing numerous water sports, or exploring natural parks of great environmental value, are experiences that you'll want to repeat again and again. And thanks to the great variety of offers in Murcia, you can also create as many plans as you have interests. Routes themed around religious art, architecture, popular festivals or hiking are all just a few steps from your residence in La Manga Club.
Big investors in different sectors
Two international airports and an extensive network of roads make Murcia an attractive and accessible destination from anywhere in Europe. Therefore, in addition to tourism, other sectors of the economy have set their sights on the region for growth. The multinational SABIC has several petrochemical plants, the industrial plant of the Repsol refinery in Cartagena is one of the largest in the country, and Amazon has just set up one of its most important logistics platforms on the continent. These large firms have been able to seal their commitment to the area thanks to a unique Murcian law that allows for fast tracking investments. It's a framework that supports entrepreneurs who want to generate employment without going through endless bureaucratic procedures.
A resort that offers security and return on investment
Considering this context, buying a property in La Manga Club guarantees a stable investment. Whether you want to set up your second home here or use it as holiday base, you will always have, additionally, the draw of being in one of the world's best golf resorts. Furthermore, this protected environment will give you the peace of mind you are looking for in times of uncertainty like those we have experienced in 2020. Private security services and professional support in different areas are guaranteed by the resort management. The resort is a community you can count on, but it doesn't leave you feeling vulnerable because there is plenty of space to maintain an appropriate social distance. The controlled flow of residents and visitors make this tourism and urban development a living and self-contained space, including many sport clubs, a quiet beach, a 5-star hotel and more than 15 bars and restaurants, to name just a few of its many other attractions.
Investing in a property in La Manga Club means joining one of the most interesting and promising corners of the Mediterranean coast. And with a wide range of properties from which to choose, you're sure to find the one that best suits your expectations and needs.