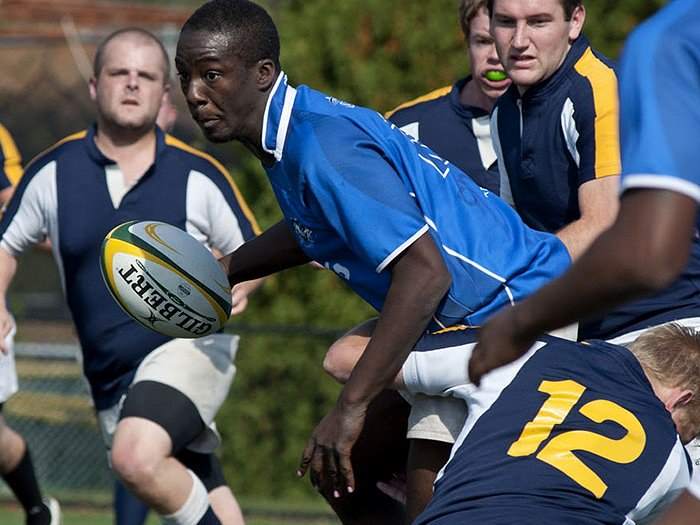 The decision to buy an apartment in a sport resort like La Manga Club is one that can change your life. If what you want is the ability to enjoy a healthy environment in the middle of incredible natural surroundings, with every service available that a sport enthusiast like yourself could ask for, you should know some of the benefits that make our resort the best possible choice.
Exceptional weather
Bad weather can be the downfall of even the best training plan, and force months and months of preparation into the rubbish bin. Many elite athletes move their homes to latitudes where the mild climate allows them to train without suffering extreme weather conditions, and in this respect La Manga Club is a privileged environment. Sun and quality of life, twelve months of the year, are attractions that have already been discovered by the thousands of sport enthusiasts that frequent our resort. If your training can't wait even a day, La Manga Club should be your first choice.
Training in first-class sport facilities
Access to first-class sport facilities is one of the privileges that can make a sport resort like La Manga Club absolutely irresistible. Throughout the 560 hectares of our residential complex, you'll find absolutely everything you and yours need to enjoy the best surroundings for training, getting out of doors, and relaxing. Golf, tennis, football, running, cricket, rugby, cycling… Just imagine your dream vacation amid incredible natural surroundings.
Learn in the best sport academies
In many cases, improving performance in a sport at any level depends on your technical training. That's why the presence of the best and most prestigious sport academies just a scant few meters from your home can be what makes the difference. At La Manga Club you'll find reputed golf, football, tennis, cricket, rugby and triathlon academies that enable you to train in a professional environment and perform to the utmost of your abilities.
Take advantage of the benefits of having a High Performance Sport Centre at your service
When practicing sport with a certain amount of intensity, whether at professional or amateur level, it's advisible to have regular checkups with medical professionals. La Manga Club is the home of the High Performance Sport Centre of Murcia, which, thanks to a collaboration with the San Antonio Catholic University of Murcia (UCAM), has become a centre for sport medicine research, development and innovation from which both the elite athletes who visit us and the rest of the health-conscious population can benefit. Find out more about its services and rates and enjoy the feeling of tranquility that comes with feeling that you're being taken care of and attended to.
Rub elbows with world-famous athletes
As we've seen, La Manga Club sport resort is an exceptional place where every day brings the arrival of another elite sport team ready to train their hearts out. A privileged environment coupled with best-in-class facilities has made us the preferred destination of many clubs and sides. Can you imagine yourself strolling the grounds of our golf courses together with international sport stars? In a luxury sport resort as prestigious as this one, everything is possible.
If sport is your passion and you're looking for a residence that will let you live in a healthy and natural environment where you'll be able to train and relax, look no further than La Manga Club sport resort. Weather, facilities and services that can't be beaten will turn your life into the best platform for excellence. Extend yourself to the maximum and enjoy the best destination in our Murcian paradise.