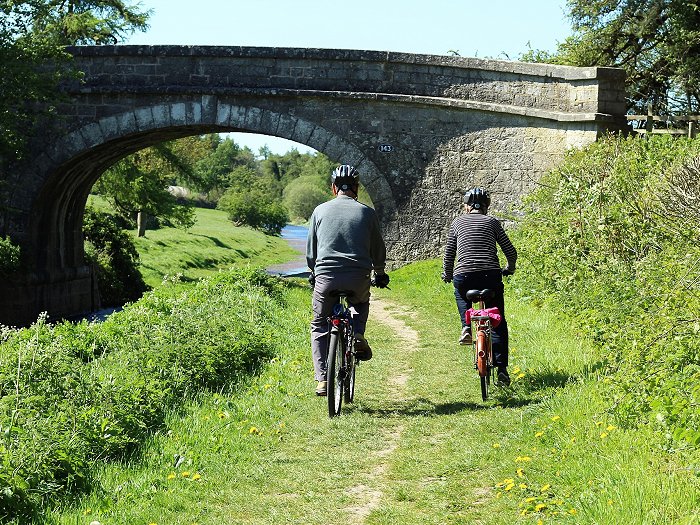 Good weather, low cost of living and a calm environment are three factors that make Spain an ideal place for retirement for Northern Europeans. It's a door to the Mediterranean with a privileged geographical location yet well connected to the rest of the continent. It's a country rich in culture and gastronomy that has turned its natural and historical heritage into a highly attractive tourism destination with high quality services.
According to data from the National Statistical Institute, as of July 2020, more than 250,000 European Union citizens and 150,000 British citizens over 60 years old reside in Spain. These numbers make clear the incredible attraction of this country for people who want to live an active retirement in a great climate.
The pandemic, which saw many people move to warmer climates during the lockdown to live in more comfortable conditions, also accelerated many people's decision to buy or rent a second home permanently.
Brexit, too, has made the possibility of gaining European residency through property purchase a factor for buying in Spain. This type of investment has attracted many seniors seeking real estate products that combine residential and sport facilities while still offering a range of social and cultural activities. Below, we discuss some of the factors that have motivated Europeans to choose this southern country.
Spain: the best country for retirement?
Retired foreigners living in Spain
A safe country: tranquility in retirement
Retiring in a destination with a healthy lifestyle and first-class services
Ease of travel and a good local transport network
Spanish culture, centuries of history
Retirement in a resort: how to have it all
Spain: the best country for retirement?
The annual Global Retirement Index Report cites Portugal, Malta, France and Spain as the best European countries in which to retire. Based on surveys and comparative data in ten categories, this report is put out by specialized portal International Living, one of the most valued sites for travel and investment decisions. In the case of Spain, the publication highlights the sophistication and comfort offered to foreign pensioners and the wide variety of charming places away from busy tourism routes. Forbes magazine, in its American edition, highlighted in its "The best places to retire abroad, 2020" report that living in Spain is less expensive than the rest of the continent, and there are clear avenues for obtaining a Community visa.
It is precisely this last point that has motivated an increasing number of UK citizens to move to Spain. With Brexit in force, many want to secure a residence permit in a European Union country that allows them to move around the continent with ease. In fact, the population of Britons registered in Spain rose from 314,000 at the end of 2017 to 366,418 in June 2020. One possibility for obtaining a residence visa is through the acquisition of real estate. Popularly known as the Golden Visa, the European Community door is opened to those who make an investment of 500,000 Euros or more in real estate in Spain.
Real estate portals like Idealista and Property Guides confirm that many of the new Britons in Spain have chosen this legal route in order to regularize their situation. Madrid, Barcelona and Vigo are the three main concentrations of purchases, but as they come to know the country better, foreigners begin opting for places far from the big capitals, though well connected by air and land.
The Costa Cálida in Murcia meets the condition of having a good climate throughout the year to enjoy during retirement. Adjoined by the Mediterranean Sea and the Mar Menor, this region is characterized by a pleasant average annual temperature of 22 degrees and a landscape rich in beaches and protected natural spaces. In addition, it offers good connections to the mainland through two airports and an extensive network of roads.
Retired foreigners living in Spain
The interest generated by the Iberian Peninsula among its northern European neighbors has created a strong presence of retirees in Spain. According to Social Security data, the average age of a British person in June 2020 was 53.9 years, far younger than a decade ago, when it was over 65. A survey carried out in the UK in the midst of the pandemic queried 2,800 citizens and found that 90% of them were willing to sell their assets and use their savings to move to Spain. In addition, the 70,000 British retirees who were already registered here before Brexit have received information about their alternatives for obtaining a permanent residence permit to continue living in Spain.
But the British aren't the only ones who choose to enjoy their pensions in the sun. Statistics show a growing number of Germans, Swedes, Norwegians, Danes and Austrians who are opting for a second residence in Spain or even making permanent moves. In general, these are very active people who seek a healthier lifestyle, who value health care positively, and who identify the south of the continent as the ideal space for a "happy retirement". Andalusia, Catalonia, the Balearic Islands, Murcia, the Canary Islands and Valencia are preferred communities for their house hunting. And, contrary to what might be assumed, neither the language nor the difference in customs pose a problem because they consider there to be a wide range of services adapted to their particular needs.
A safe country: tranquility in retirement
Peace of mind is another decisive factor when Europeans of retirement age opt for Spain. Safety and security are important considerations and they seek spaces that offer quality of life, peaceful coexistence with neighbors, and effective surveillance systems. For this reason, many retirees prefer gated communities with access controls that give them the guarantee of a smooth retirement. The social distancing regulations in place since 2020 are also easier to follow, because closed complexes allow for the use of common spaces without running into crowds, and they provide control over the flow of entries and exits. If, in addition, the resort has a pharmacy, supermarket, gas station and other essential services that can be used without leaving the property, tranquility is assured, especially for retirees who live alone.
When there's hotel infrastructure within the resort, it's another incentive. Besides offering a place for family or friends to stay if they don't fit in your home, hotels generate vitality and include high-value establishments like restaurants, gyms, spas, and event spaces. This produces a varied cultural, recreational and activity offer to complement the sport facilities on the premises.
Retiring in a destination with a healthy lifestyle and first-class services
Having a variety of fresh produce available throughout the year to help maintain healthy habits is one of the advantages cited by northern Europeans living in Spain. The excellent quality-to-price ratio, thanks to the proximity of farms, is a plus because it is much easier to find fresh food. In Spain, the region of Murcia is known as "Europe's Garden", because its cultivation techniques and its export capacity supply much of the rest of the continent. Located between the Mediterranean Coast and the Betic mountain ranges, the fertile soil guarantees agricultural production throughout the year.
In addition to good food, European retirees look for outdoor spaces in which to enjoy the pleasant peninsular climate. Undoubtedly, the 10,663 kilometers of Spanish coastline are an incentive for those who love water sports, but there are also many fans of golf, tennis, football, cricket or hiking who benefit greatly from choosing a retirement destination with many nearby options for fun and healthy plans.
Along the same lines, the health system in Spain is one of the most valued aspects of the country for retired Europeans. The quality and the coverage of the public health system is a point of pride for Spaniards and an attraction for EU citizens. With the European Health Care card, they are able to receive care and, if necessary, request reimbursement for expenses just as the locals do. The quality of the hospital infrastructure, the technical staff, the professionalism and the broad geographic coverage of the system, administered by Spain's Social Security departments, are on display from the first time you enter the country.
For non-Europeans, the possibility of obtaining a Golden Visa through certain property purchases means they can obtain legal residence in Spain and gain access to the public health system. And if they opt for a private option, there are a broad range of health insurance options available at affordable prices with broad coverage and specialists all over the country, even outside the main cities.
Ease of travel and a good local transport network
Located on Europe's southernmost meridian, and at a strategic nexus, Spain has a complete travel infrastructure that extends over sea, air, and land. With the Atlantic Ocean to the west, the Cantabric Ocean to the north, and the Mediterranean on the east, the heavy traffic of cruise, fishing and cargo ships year round represents a major portion of the country's industrial and tourism activity.
Some 50 airports throughout the country guarantee ease of travel to the rest of the continent and additionally make Spain a central connector for flights that go to Latin America and Africa. In terms of land travel, the country has the longest network of highways in the European Union and the third-longest in the world after China and the United States. Almost 170,000 kilometers of roads link to neighboring countries France, Portugal, and Andorra, and make it easy to move between cities. Various types of trains connect the country according to the distance to be travelled and the quality of services desired by the passengers and, what's more, there are high speed trains that connect the country with France from Madrid, Barcelona, and Valencia.
Spanish culture, centuries of history
The richness of Spanish culture derives from the mixture of the different civilizations that have populated the territory over its many years of history. The Arabic influence is clear in renowned palaces like the Alhambra in Grenada or the Córdoba Mosque; the Roman culture can be seen in the Mérida theater or the Tarragona amphitheater; and Catholicism shines through the great gothic cathedrals in Burgos, León, and elsewhere, and these are just a few examples of the polyhedric composition of Iberian culture. Walk through Medieval castles, enjoy a flamenco show, traipse among the white walls of a Mediterranean village, or travel the Camino de Santiago, and you'll be easily convinced that one trip to Spain is nowhere near enough time to take in the cultural richness of the country.
It's also the origin of such greats as Picasso, Dalí, and Gaudí, and there are many of their original works on display that contribute actively to the country's living heritage. For many retirees in Spain, exploring the country is an experience that goes far beyond tourism or curiosity, and they are pleasantly surprised by the wide variety of excursions, attractions, and museums available, even outside the major capitals.
Retirement in a resort: how to have it all
Having internationally renowned golf courses next to your home, a variety of dining options at hand, or private access to a Costa Cálida beach are just a few of the privileges enjoyed by those who buy a property at La Manga Club. This holiday resort has been consolidating its European prestige since 1972, attracting anyone looking for a property in Spain with all the advantages of a gated residential community. It's a relaxed, safe place with first-class sport facilities and surroundings that include natural parks, virgin beaches, and cultural interest points, and these have been the deciding factors for many European citizens that dream of living in the country during their retirement.
The community is stable and doesn't experience drastic changes in the winter, as the pleasant Mediterranean temperatures mean residents can enjoy their La Manga Club homes throughout the year, creating a familiar atmosphere that markedly improves community life.
Because retirement is only the catalyst of a vital stage of life, the search for an ideal place to retire should include considerations not only of economic investment in the short term, but a wide variety of quality-of-life benefits in the long term. With numerous different property types to choose from, as well as an incredible natural environment, the residential communities of La Manga Club offer a world of advantages in one of the most professional and consolidated sport resorts in the Murcia region. It's an ideal place to live in Spain, and you can be sure of gaining stability, well-being, and a wide range of alternatives for your free time.