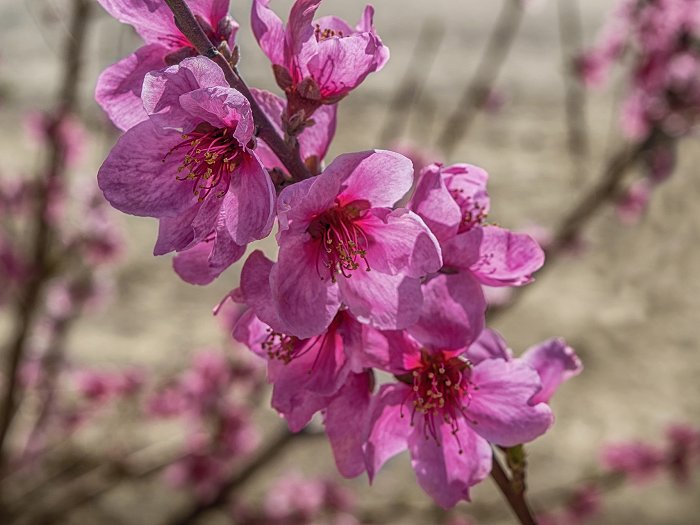 Waking every day to the sound of the waves and the smell of the sea drifting on the Mediterranean breeze is a pleasure with which those who own a La Manga Club residence are familiar. The greater Region of Murcia, however, is also home to many other wonderful places full of history and culture, and amazing natural environments where time seems to have stopped.
An hour's drive from our resort lies Cieza, a municipality that boasts a rich and lively cultural, archaeological and, of course, environmental heritage. Today we encourage you to slip on some comfortable walking shoes and step out to take a stroll along the Segura river. This riverside walk teems with life and many places to stop and take in your surroundings, fill your lungs with clean air, and let peace and tranquillity resonate within.
Hiking: easy and beneficial for everyone
Hiking may be the cheapest, simplest and most accessible sport. All you have to do is walk along a route. You can do it with your family, your partner, your colleagues or friends… or why not go it alone and take advantage of a walk to ruminate in a haven of quiet and calm?
In an effort to bring people and nature together and to gain an insight into the area and its traditional ethnographic and cultural features, trekking paths usually follow dirt tracks, old paths, gullies and routes once used for royalty, forest crossings, or other transport. There are many options, but all will take you far away from the grey pavement to which we are all too accustomed.
Hiking combines sport, culture and nature and, as such, benefits to your physical and mental health. It improves self-esteem, clarifies the mind, encourages creativity, boosts concentration, recharges our mental energy, betters our mood and personal relationships, and bolsters our immune system.
Though there are varying levels of difficulty along most hiking routes, those in Cieza are accessible to hikers of any level and offer a wonderful natural reserve in which to relax, rouse yourself, and enjoy time with your loved ones away from your La Manga Club residence, no matter their level of fitness.
The Ribereño route in Cieza: a magical place to visit again and again
This simple and enjoyable route that stretches some ten or so kilometres can be reached on foot from the town centre or by car. Parking is easy and cars can be left in the designated carparks near the Puente de Hierro, the Molino Cebolla or in the streets near the Argaz bridge.
Once you are equipped with water and everything else you need for your journey, direct yourself towards the riverbanks. This area has been fitted out to make the route even more pleasant and includes new wooden bridges along both banks for enjoyment. The paths have been cleared and more trees have been planted for shade, and with these new features there is no cause for strain nor any kind of difficulty. The walk can be combined with the climb to the Atalaya or by extending it along the Segura river to the flowering area. The versatility of this route means that each person is free to set her own limits depending on her time, fitness level or energy.
Starting from the Molino de Teodoro, in the well-known Paseo Ribereño, locals and visitors meld together on both banks of the Segura river as it passes through Cieza. They stop to admire the fields in the area, buildings such as the Complejo Rural y Albergue de la Atalaya, and the hanging bridge known as Puente de Alambre. It's an itinerary that allows hikers to see the splendour of the local flora and fauna up close, and listen to the songs of nightingales and the bubbling river that dances among the reeds. It is a walk that will, without a doubt, leave you counting the minutes until the next time you can step out for an excursion from your La Manga Club residence.