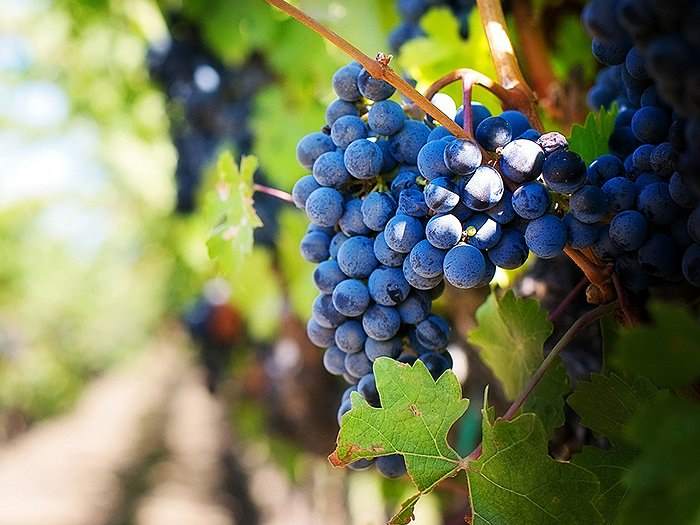 Among the reasons many decide to buy a property at La Manga Club are the quality of the facilities and services at our leisure and sport resort, and the heavenly natural surroundings replete with incomparable landscapes. Nonetheless, as we've demonstrated many times in this blog, the Region of Murcia offers still more riches, including lovely beaches and crystal-clear waters. Then, too, its extraordinary cultural heritage, the result of a place in which nature and history, leisure and gastronomy coincide, provides an endless trove of surprises.
Today we take another look at Murcian wines, a true discovery for many visitors, along with the region's bodegas and its enotourism and gastronomy in general. A few months ago we introduced you to the possible wine excursions you could take just a short distance from your property at La Manga Club, and today we offer another exciting journey into the region's wine areas to learn about D.O. Jumilla, considered to produce some of the best Spanish wines. Get ready to discover the marvels of the areas that surround our golf resort and take in a storied history.
The Jumilla wine route, a true voyage of the senses
An hour and a half of driving is what you'll need to arrive in Jumilla from your property at La Manga Club. There, the unmistakeable silhouette of the castle is the alert that you've arrived in this special place where a 5000-year-old history of wine cultivation meets modern-day wines made principally with the Monastrell grape. It's here, from the heights of the Jumilla Castle, that you can look out on a spectacular landscape of mountains and vineyards, and where you can also begin a wine route that evokes a range of sensations in an incomparable environment and immerses you in the warmth and authenticity of the local population.
They've been producing wine in Jumilla for decades, thanks to climatological and orographic conditions ideal for the cultivation of the most important grape variety of the D.O.: Monastrell. This grape with a big personality is the source of some of the best wines in Spain, potent and expressive reds of an intense ruby with violet tones and fruity aromas. Though 80% of wine produced in Jumilla is made from the Monastrell grape, there are also other varieties including Garnacha, Garnacha Tintorera, and Cencibel, from which they extract exquisite rosés with fruity aromas that are fresh on the palate, and Airen, Pedro Ximenez and Macabeo, that produce bold and balanced whites.
D.O. Jumilla has become a denomination of great prestige on the international scene, thanks to tremendous efforts of modernisation and evolution on the part of producers and cultivators.
As you can see, traversing a wine route in this part of Murcia means enjoying the long history of the territory and preparing to use all five of your senses: sound for listening to nature as you pass through the vineyards; sight to see some of the 47 bodegas in the region; smell to become intoxicated by the aromas of the wines; taste for testing and marrying them with typical dishes like fried cheese with tomato, potato empanadas, or a delicious leg of lamb. And to complete the experience: touch, for holding the tools of yesteryear that immerse us in the ancient art of cultivation.
Jumilla, declared an area of Patrimony and Protected Cultural Goods in 1981, will no doubt surprise you, not only because of its wines, but also thanks to its monuments, museums and thriving culture. Ready to enjoy a great day away from your property at La Manga Club? If you want to plan your route well and hit all the good bodegas, restaurants, vineyards and stores that you can visit, go to the Jumilla tourism page and take complete advantage of your day of leisure in this charming Murcian enclave.