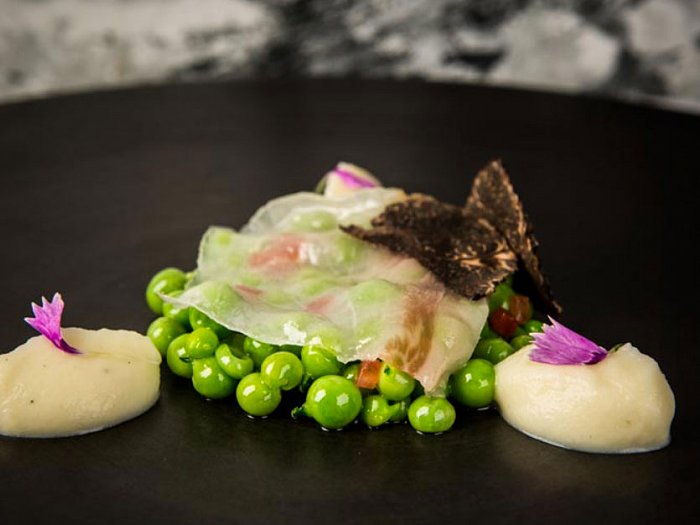 You are among the lucky: your La Manga Club property is located in Murcia, the 2020 Gastronomic Capital of Spain. The jury that gave the region the title cites it as one of the richest agricultural zones in the country and a "land of 1,001 flavors". Murcia has the first D.O. rice in the world, Calasparra: the region where the best of Manchegan, Valencian, and Grenadine cooking come together and give us dishes with unique names. In Murcia, gastronomy is a synonym for authenticity.
This year, when you visit your house at La Manga Club, enjoy the various activities that have been organized around the 2020 Spanish Capital of Gastronomy and, of course, don't miss out on michirones, meat pies, zarangollo, or paparajotes.
The month of your visit to your La Manga Club property is no matter. You'll find something going on throughout the year when you visit the ground floor of the Teatro Romea in the city of Murcia, including a variety of activities like workshops, food and drink tastings, cooking classes, forums, and cooking demonstrations.
4 seasons, 4 gastronomy days
There are four gastronomy days during Murcia's reign as the Spanish Gastronomy Capital, following the seasons, so that the protagonists are the seasonal products. The next will be from the 19th to the 22nd of March, coinciding with the beginning of spring. The summer celebration will be in June, and the fall at the end of September.
Masterclass for would-be chefs
If you want to learn to cook the region's famous dishes, don't miss the classes given by the winners of CreaMurcia Gastronomía during the months of February and March in the Teatro Romea.
Wine tastings
We recommend these free tastings of P.D.O. Jumilla to any lovers of good wine. They will take place every Thursday throughout the year, with a prior registration required on the official web page of the event. P.D.O. Jumilla includes some 2,000 producers distributed over 19,000 hectares between Murcia and Albacete. There are 42 producers of renown among them, and you'll have the chance to try them all out near your La Manga Club property.
Spring festivals
If you're here at La Manga Club in the spring, get ready to enjoy the best of local produce with the Spring Festivals and the Murcia 3 Cultures Festival. The main cultural and gastronomic activities will take place between the 19th and the 22nd of March.
Art and Gastronomy
If you like literature, photography, or painting, we recommend the Art & Gastronomy cycle, which will be happening in the Teatro Romea every Saturday throughout February and March (until the 21st of March). It's art with a gastronomic focus in workshops that will put your creativity to the test.
More information at: https://capitalespanoladelagastronomia.es/