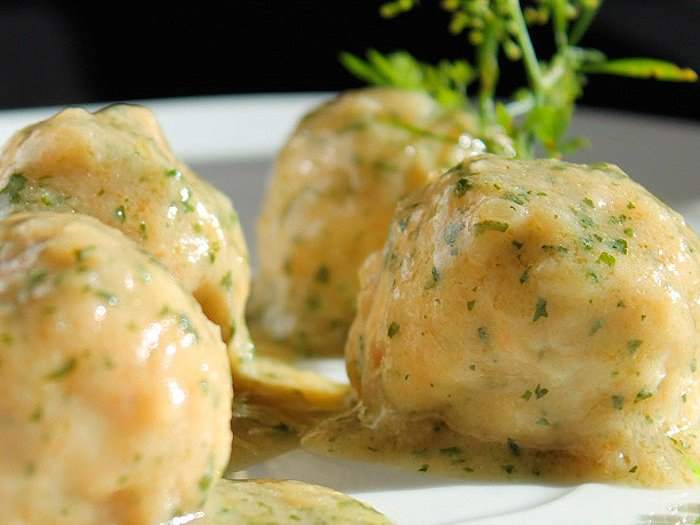 As we always say, the Region of Murcia, this hidden Mediterranean corner that owners of a home at La Manga Club enjoy every day, offers more than you ever thought possible. You may have already come to know something of its architecture, the richness of its coastal and natural reserves, its small charms, and its unending leisure offer. But perhaps you don't know that Murcia's gastronomy is an invitation to prepare your palate for an entire Mediterranean identity. Thinking ahead to Holy Week, a period traditionally characterized by austerity and abstinence from eating meat at Christian tables, here are four typical recipes that will teach you about the culinary particuliarities of Lent – both delicious and creative – and turn you into a real expert on Murcian cuisine.
Cod meatball stew
Without leaving your property at La Manga Club, you can make this dish, typical of Holy Week, that's been a fixture in Murcian homes generation after generation. It's an ideal substitute for meat in your entrée, thanks to the cod taking the central role in the form of meatballs made with garlic, parsley, pine nuts, a couple of eggs, and breadcrumbs. To complete the stew, sauté onion, garlic, tomato and red pepper and put it in a pot with boiling water. Add artichokes and diced potatoes and, if you want to flavour it with more ingredients, you can add noodles for an interesting contrast when it hits the table.
"Widowed" rice
A dish typical not only of Murcian cuisine but also Valencian, its name is a reference to the absence of meat and its substitution for different vegetables or legumes, which makes it ideal for Lent. Widowed rice can be accompanied by chard, chickpeas, or tomatoes and peppers. The preparation is simple: first peel garlic and celery and sauté them, then add the rest of the ingredients, including the rice, and finally add the broth and let it simmer for 20 minutes until the rice is ready.
Fried milk with a bittersweet filling
Sweet dishes also play protagonist during Holy Week. If torrijas and fried milk stand out on Murcian tables, we propose you take it a step further with this bittersweet version. Put almost a litre of milk in a saucepan with a stick of cinnamon, and separately beat together three eggs with three spoonfuls of sugar. Continue stirring and incorporate three spoonfuls of corn flour. When the milk is hot, mix it with the egg mixture until it forms a thick cream, then pour it into a pan. Cover it first with slices of cheese, then with slices of quince jelly, and let it cool so that it acquires a more solid consistency. Cut it into squares and fry them, dipped in egg, in a pan. For the final presentation, powdered sugar or cinnamon will give it that special touch.
Toñas or panquemados
The traditional Easter "mona" made throughout Spain comes in a more compact and seasoned variety in Murcia, sometimes including anise seeds. It tastes sweet, with a spongy white interior, and has an exterior that is dark and toasted-looking, as if it had been burned. To make a dozen, mix 3 eggs, half a kilo of sugar, half a litre of milk and half a litre of oil seasoned with lemon rind and anise. Once the ingredients have been combined, begin to incorporate up to a kilo and a half of flour mixed with baking powder, as well as a pasteurizing agent so the toñas don't rise too much. Once the dough can be handled, begin rolling it into balls the diameter of your hand, brushing them with oil and even topping them with walnuts and almonds if you like. Into the oven at 180 º for 20 minutes, and ready!
It's always a pleasure to enjoy the Murcia Region's gastronomy, but if it comes from your very own hands, so much the better. The best raw materials are a guarantee in a region like Murcia that has wonderful products available even at local markets. Ready to try making one of these Holy Week recipes? Give a go to something new…and don't forget to invite us!