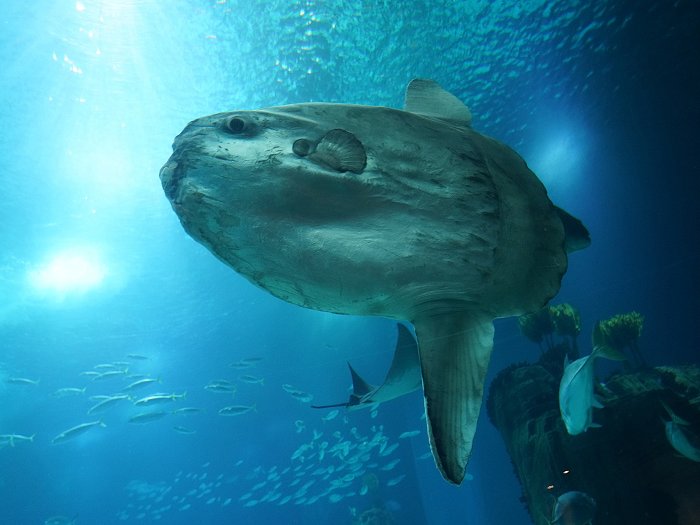 Just fifteen minutes by car from our homes at La Manga Club is Cabo de Palos and the Islas Hormigas Marine Reserve, an incredible paradise with clean, crystal-clear waters brimming with biodiversity and mysteries. It's one of the best destinations to practice diving nearby and see sights that you'll never be able to erase from your memory.
The Islas Hormigas Marine Reserve takes its name, according to local fishermen, from the large number of crustaceans that inhabited the isles and which, seen from a distance, looked very much like lines of moving ants. For its renowned biological diversity, this 19 km2 area in Cartagena has been under official protection since 1995, and was named "Best European Destination" in 2016 and 2018 by various specialized publications like National Geographic.
Immerse yourself in biodiversity
This blue corner of the Mediterranean is a treasure of biodiversity and the ideal place for anyone fascinated by underwater life and diving. Its waters are home to an incredibly diverse and beautiful array of flora and fauna, and their variety, together with the area's excellent state of preservation, make Islas Hormigas a must-see destination.
Divers who choose to travel to this area close to our homes at La Manga Club will be treated to the sight of green expanses of Neptune grass and the delicate beauty of large colonies of corals. Together, these provide the ideal habitat for many other species, both animal and plant.
The depths of the marine reserve are home to large populations of fish that move freely and peacefully through this part of the biosphere. Accustomed to the non-violent presence of divers and comfortable in their natural habitat, you can see dusky groupers, barracudas, moray eels, pollock, gilt-head bream, tiny nudibranchs… innumerable species populate this corner of the Cartagena Mediterranean!
And because several marine currents converge here (coming from the Atlantic and leaving the Mediterranean) and the continental shelf ends a short distance away, it is also not unusual to see dolphins, whales, eagle rays or ocean sunfish in the area.
Mysterious sunken ships
The strong winds and currents native to this coast have resulted in several shipwrecks over the centuries, of which numerous remains can be visited by delighted professional and recreational divers. Of them, the Naranjito may be the best known: a beautiful ship that carried oranges when it was still afloat. This is a site only for experienced divers, as the bow is at 27 meters deep and the stern at 44.
Some of the other well-known ships include the Sirio, an Italian oceanliner that sank in 1906 and is known as the Titanic of the Mediterranean, and the Carbonero. Both lie in the tranquility of the Murcian seabed, and will leave you with unforgettable impressions of stillness and mystery.
We could go on but we don't want to spoil it all. You have to enjoy this unique experience for yourself and discover the beauty and splendor of the unique seabed of Islas Hormigas. Its sublime magnificence, just fifteen minutes from our homes at La Manga Club, will remind you of the incredible diversity of the Murcia tourism offer. Immerse yourself in the mysteries of nature and the march of time.