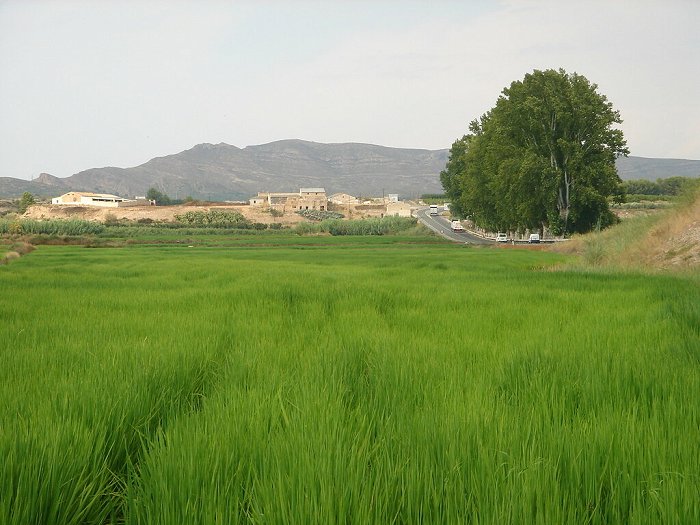 If Spain's fabulous gastronomy is one of your top motivations for traveling south, you'll know that paella is one of the country's essential dishes. And Calasparra rice, a particular variety that grows in the Region of Murcia, is one of the best for absorbing broth (the true secret of a good paella). So if you find yourself at home at La Manga Club and you're ready to take your authentic Iberian cooking to the next level, or you're simply in the market for an excellent rice to prepare your own recipes, discover why this one is a chef favorite.
Calasparra Rice, Protected Designation of Origin (
PDO

)

In Spain, there are only three rice varieties with a Protected Designation of Origin (PDO): Valencia, Delta de l'Ebre (Tarragona) and Calasparra. The latter, a true white pearl of dining, stands out for its physical qualities and for the flavor it brings to its dishes.

Grown in mountainous regions with elevations between 350 and 500 meters above sea level, Calasparra rice received the PDO in 1986 due to its exceptional nature. The uniqueness of the mountain weather where it is grown greatly influences the final product, especially the flavor and the hardness of the grain. Irrigation, via a traditional terrace system, makes use of fresh spring water and cultivation doesn't require chemical insecticides because there are no pests that affect it. The constant renewal of the water and the rotation of crops allows for a balanced ecosystem and guarantees a completely organic product. Finally, the high temperatures in the last stages of the grain's maturation naturally dehydrate it more than other rice varieties and lend it a superior hardness.
Branded quality
As stated, one of the most representative characteristics of this rice is its capacity to absorb broth. Calasparra requires much more water for its preparation and takes 30% longer to cook, but this slower absorption of broth generates a better yield from the product and more servings for family or friends after preparation. Another important point is that dishes made with this rice are always a success because it is practically impossible to overcook, as often happens with other rice varieties, and the result is always very tasty.
When you go to the market, the PDO Calasparra rice is produced exclusively under two types: Bomba and Balilla X Sollana. They are harvested in the fall, between October and November, but can be enjoyed 365 days a year.
A great export to the Philippines, the United States and the rest of Europe
Naturally, you can find this wonder of local cuisine in many establishments throughout the resort. La Manga Club is committed to Mediterranean cuisine through our use of quality local products, and to offering the exceptional dining experiences that derive from ingredients like Calasparra rice. But this PDO is also coveted internationally and exported to countries as diverse as New Zealand, Australia, Japan, the Philippines, the United States and other European Union countries. Any cuisine that calls for a good rice for slow cooking has found an answer in Calasparra and created channels for its import and enjoyment.
Exceptional flavor and consistent culinary results are the hallmarks of Calasparra rice, this prime example of products with their origin in the Region of Murcia. Take advantage of this first-class local product the next time you're visiting your La Manga Club home, and remind yourself that alongside the resort's fabulous natural, sport, and leisure attractions, there's an entire culinary world to be explored.