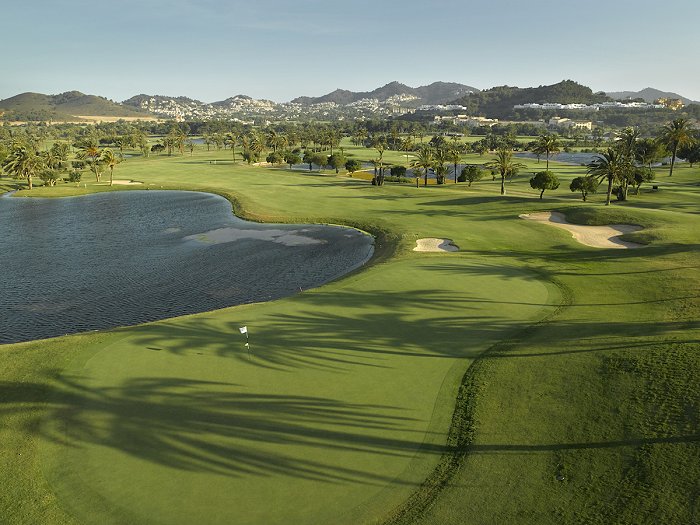 La Manga Club property has been a popular choice for sun lovers for over 45 years. Its warm community and ample selection of residences has guaranteed that any type of family can find itself the perfect place to call home away from home.
But over the last few months, the advantages of owning a second home in a resort have become even more obvious. We've been interviewing different players in the real estate sector, including family bankers, brokers, sales agents, and owners, and all agree that, in addition to the advantages that have always existed, resort properties are now demonstrating additional benefits. Their particular features make them even more capable of weathering uncertain times.
Security
One of the attractions of La Manga Club property cited over and over by owners is its secure environment. Residents feel comforted by the security team deployed 24 hours a day, and by the secure access points to the resort. In these moments, with social distancing guidelines in place, there is a controlled flow of traffic into and out of the resort, ensuring that no unnecessary contact ensues.
An Irish couple who recently purchased one of the Las Acacias villas states, "It's a relief to own a property which is in a resort. When there is so much going on at the moment, it's nice to not have to worry about the security and upkeep of a house we can't get to." While this may be even more obvious right now, it's always been a common draw for residents. When deciding to buy a second home, it's value-added to know that your property will be looked after and that you won't have to spend additional funds ensuring its safety.
Lola López, one of La Manga Club's Sales Executives, adds, "Some people may find themselves alone at the moment, and it's very calming to have security personnel available that not only protect you but can assist you with any other issues that arise, like your car not starting, or little things that they are happy to help with."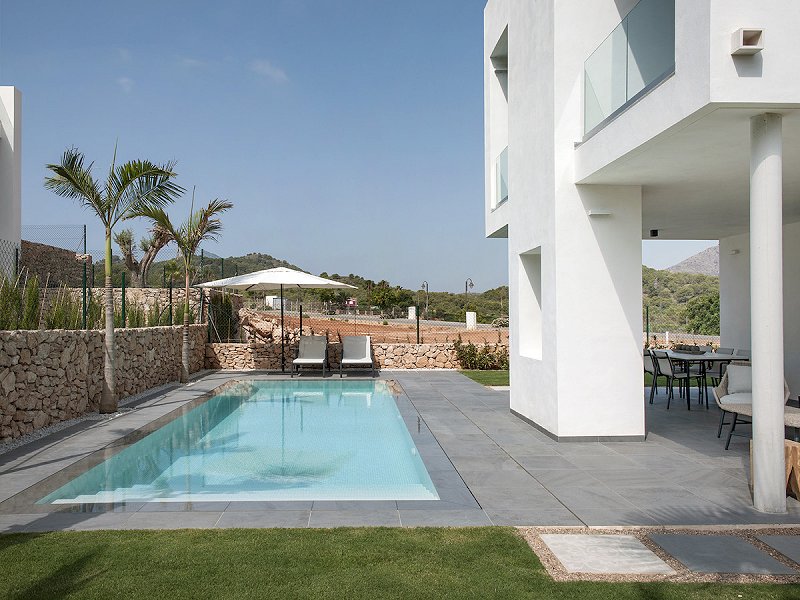 Stability
Stability is a key feature in property investment when you're looking for something solid as opposed to something risky. This stability should be reflected in housing prices and the typical buyer profile. And this is an area where investment in resort property tends to shine. European Financial Advisor Marc Sardà notes, "From a financial point of view, if you want to derive returns from your investment, it's better if the property you buy is in a resort, especially if your target market is foreign and the resort has a golf course."
An established resort like La Manga Club has a long history of success as a destination, and numerous families in which multiple generations have purchased homes, or where owners were originally introduced to the resort by friends. This has created a solid community fabric that stands the test of time and ensures that the stream of residents and visitors remains steady, contributing to higher occupation rates and regular use of and demand for facilities and services.
Services
Resorts consist of far more than hotels and a few residences. Most offer a menu of services and amenities you are unlikely to find if you purchase a second home in an independent location. At the moment, our homeowners are able to use the pharmacies, supermarkets, gas stations, and other essential services without leaving the grounds. "And," adds López, "it's tremendously valuable to have a resort doctor available and on call."
For many of our owners, it was this combination package that sold them on buying in La Manga Club. A set of new Las Acacias owners from the Czech Republic have been coming to La Manga Club every summer for the past 18 years, and were introduced to the resort by a friend. For them, La Manga Club is able to offer everything they need in a holiday home: "Sports, great food, shopping, swimming, evening strolls, bars, restaurants…you name it. We love the staff, the people. And the weather!"
Our Irish owners concur. "Our friends invited us to stay at their house and we loved it as soon as we arrived. We'd been looking to buy a property abroad for a long time, but nothing had ever been right. We have a growing family and this is the perfect place for our children and grandchildren. There are so many activities, it's safe, and such a friendly place."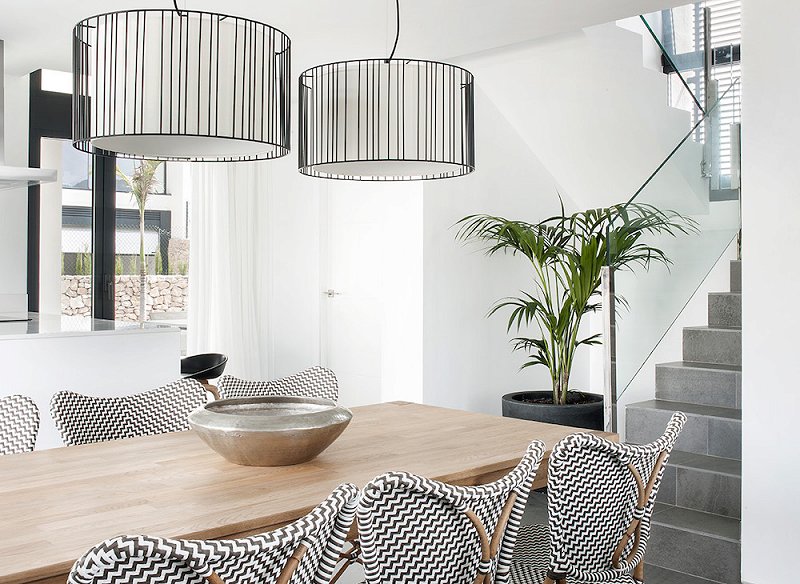 A broad range of properties
For those who have found a destination and a community they love, a resort can provide a range of residential options that allow owners to find the home that fits them. Rather than spending weeks or months driving around seeing houses and comparing prices and pursuing a purchase independently, potential buyers can focus on the features of different homes and see which suit.
Our Czech owners were always clear that the property had to be located in La Manga Club. "We just simply fell in love with the location, golf, people, weather, and the decision was made. Honestly, we were not really decided to buy a house that summer. We came to the hotel as usual and saw the Las Acacias open house Wednesday, and so we went to have a look. The house was beautiful and the main decision maker was that it was already built and furnished!"
The Irish couple had a similar experience: "Once we got home from our first trip here, we looked online at what was available, but nothing caught our eye. When we saw the houses at Las Acacias, we got really excited. They were exactly what we were looking for: beautiful design as well as access to all the great amenities of the Club."
Whether looking for a property to let for short-term returns, a holiday apartment, or a permanent residence, families of any size will find their niche without leaving the location they have come to love. And in these strange moments in which we are living, owners can enjoy outdoor space without leaving their properties. "Many of the residences," says López, "have large gardens with swimming pools, where they can enjoy their sports and hobbies even while self-isolating."
The surrounding environment
And most of these properties have additional advantages over independent properties as well, most notably the common spaces they share with other residents. Beautiful views and the greenery of the regional park surrounding La Manga Club have an unquestionably positive effect on mood. A calm atmosphere is something highly appealing to residents who otherwise might be enclosed in a smaller space in a densely packed city.
But though resorts' out-of-the-way locations can provide a refuge, many are also located close enough to other attractions so as to keep the options open. For residents at La Manga Club, the region provides an endless source of entertainment, even though most can find everything they need right on the grounds. Both sets of our new Las Acacias residents concur that visiting Murcia and Cartagena have afforded great opportunities for the discovery of wonderful restaurants and museums. And the beautiful strolls along the harbor, or visiting the fish market in Cabo de Palos, provide flashes of local color.
All in all, buying a home in a resort is a decision that is already paying dividends for many of our owners, and the best thing of all is that these advantages won't fade even once life returns to normal. This is a niche real estate market that will continue to be a great investment.