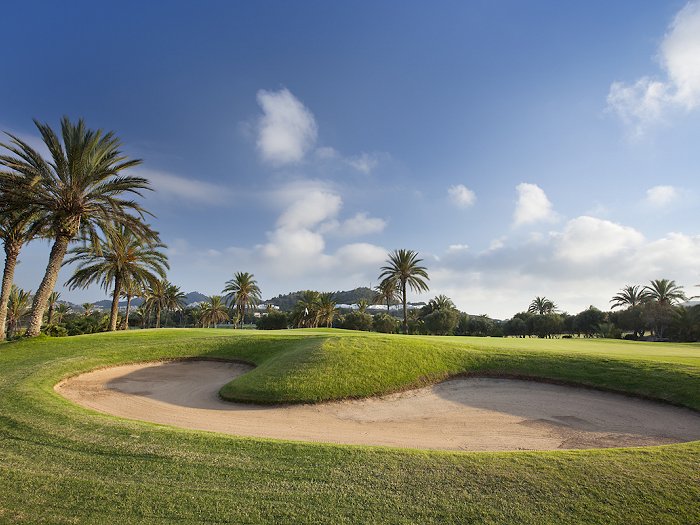 Many decide to buy a property at La Manga Club because they are attracted to the spectacular golf facilities, but you may have been drawn to other aspects of the resort. After all, La Manga Club's exclusive location in a wonderful natural setting and its year-round fantastic climate are reasons enough to buy one of these homes in the Region of Murcia. Yet you won't be able to long ignore that this is also a prestigious professional training centre for elite athletes. Even if you've never been a golf enthusiast, becoming a property owner in one of the most outstanding golf resorts in Europe will give you easy access to excellent facilities and expert instruction that may change your interests forever. To help you take your first steps towards becoming a golfer, we recommend this quick guide:
Seek good advice before buying the necessary equipment
Golf, like all sports, has its secrets, especially when it comes to the equipment you need. Types and use of clubs, as well as shoes, gloves and other gear, require research to make a safe investment. At the Pro Shop, located in our Clubhouse, you can count on the advice of capable staff who will help you choose the equipment you need with total professionalism, or help you let some if you're not ready to take the plunge.
Take lessons before you start playing
Playing golf can be difficult. Throwing yourself into the game without being prepared can be disappointing and leave you feeling discouraged. In order to avoid this, directing yourself to the La Manga Club Golf Academy, renovated at the end of 2019, will help you get both basic training to introduce you to the game of golf and advanced training to improve your technical level. The most popular learning option at present is the "5 Day Total Golf Experience". There are, of course, many other learning modules that can be adapted to your needs.
Find yourself a partner
Playing alone can be rewarding, however, sharing your experience with a partner is always a good option. Having your home within walking distance of our superb golf courses makes finding or teaming up with other golfers simple. Be it members of your own family or your closest neighbours, meeting up to take your first swings is easy when the facilities are this close to your home.
Practice, practice, practice
The secret of every sport is training. Nothing more, nothing less. The good news here is that if there is one thing available at La Manga Club it is places to train: a Pitch & Putt featuring an easy 18 holes for beginners, and a comprehensive practice area, where you can play long in the driving range or improve your short game in the green areas. Last but not least, there is also a chipping and approach area and yet another range destined for practice in bunkers, a specially prepared area to test your ability to play a ball from the sand.
If you follow these tips, you can be assured you will embark on an exciting journey into the world of golf, one that you will enjoy for years to come as a resident of your fantastic house at La Manga Club. Let's get started.