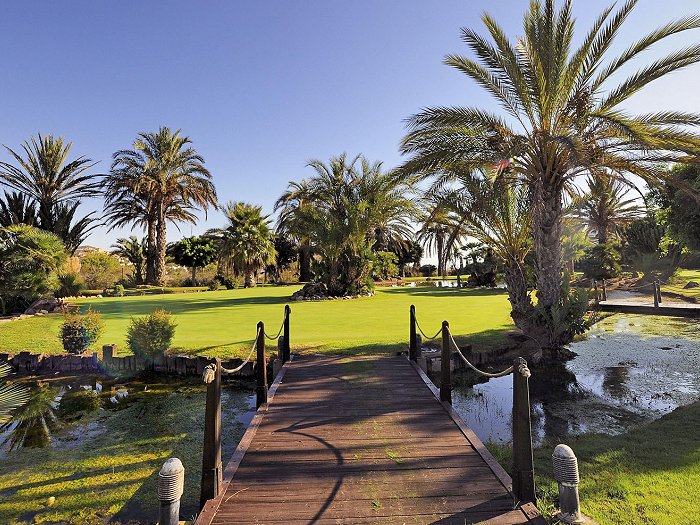 2020 was a year of uncertainties for many, but we are happy to report that La Manga Club Properties continued to close sales, and that interest remains strong going into 2021. A recent survey carried out by Rightmove, the UK's top property website, confirmed that in Britain, most potential buyers are waiting only for the recent travel restrictions to be lifted in order to close their property purchases.
Here on the Costa Cálida, we spoke with Karl Ormerod, Managing Director of Fine & Country, one of La Manga Club Properties' trusted brokers. For the agency, La Manga Club remains one of the top buying destinations for foreign investors, and Fine & Country's experience with the resort encompasses many years and many of our real estate products. He shared his thoughts with us about several of the properties currently available.
What motivated your clients to buy at La Manga Club Properties?
Several of Ormerod's clients have purchased a Las Lomas Village apartment. These properties are unique in that they are zoned as tourism properties, meaning that they can be legally let to tourists for part of the year. This is a tremendous advantage in a country like Spain, where the laws around letting are extremely restrictive and where ignoring them can incur very heavy fines.
Because of this tourism zoning, La Manga Club Properties is able to guarantee a fixed percentage of income for owners that buy these properties. This, according to Ormerod, is one of several reasons his clients opted for a Las Lomas apartment.
Another, he stated, was the flexible allowance for personal usage. Many of his clients are not interested in a pure buy-to-let option but rather the mix that Las Lomas provides: enjoyment and investment. Owners can spend time in their properties themselves, and since many of these buyers have spent years enjoying La Manga Club for their holidays, it is a win-win.
Price is also a factor. Las Lomas is the cheapest way to buy at La Manga Club, and this is a perfect arrangement for many buyers who want a pied-à-terre but don't want to enter into complex financial arrangements to make the dream of a holiday home a reality.
What is the luxury client seeking at La Manga Club Properties?
Ormerod's clients who are looking for luxury properties have also been able to find what they seek at La Manga Club, either in our Las Acacias villas or in the Las Orquídeas freehold apartments.
These days, luxury means, above all, quality. His clients want a quality build, attractive design, spacious interiors, and great views. They also want to trust the developers. They want building deadlines met and an overall build time that is reasonable in scope. Fortunately, La Manga Club Properties has easily met all such deadlines and there are plenty of happy customers willing to attest to that fact.
Finally, Ormerod says, his clients have also been pleased with the flexible payment schedule offered by La Manga Club Properties, and the ability to reserve with a very reasonable down payment.
Do you think La Manga Club can respond to new needs clients have developed during the recent health crisis?
According to Ormerod, La Manga Club is a consolidated destination, meaning that it is in no danger of becoming obsolete as a tourism attraction. It's a place that people will always want to buy in and visit. It has hundreds of properties from which to choose. Many of these properties offer private outdoor spaces and private pools, as well as numerous outdoor sport and leisure activities, including golf, that are accessible even with health restrictions. Ormerod has no doubt that once things are back to normal, La Manga Club Properties will see clients returning in even larger numbers.