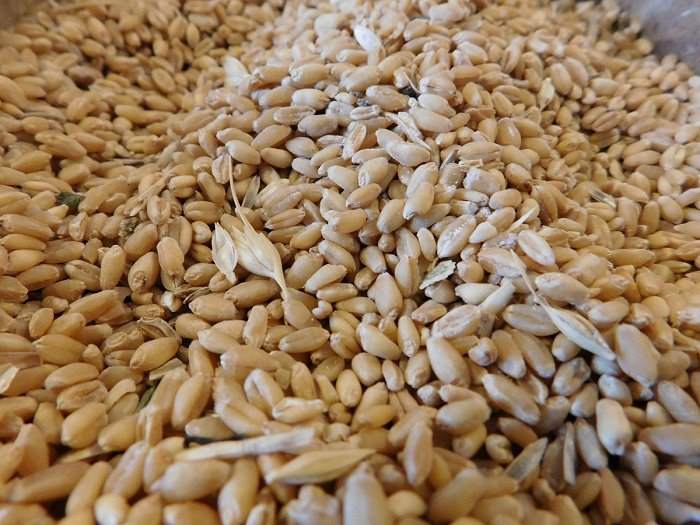 Holy Week, one of the best periods of the year to enjoy days off at your La Manga Club residence, is filled with activities including the processions in Murcia and wonderful foods for Lent. One dish that's been masterfully prepared since time immemorial in municipalities like Cieza and Abanilla, is whole wheat berries. The following recipe draws from the wide range of products grown in Murcia, and is a delicious alternative to meat dishes that's both nutritious and filling.
Traditionally a dish served on Maundy Thursday, whole wheat can be prepared without being ground into flour and accompanied by a range of colours and flavours that will surprise your eyes and your palate. Invite guests into your La Manga Club residence with this typical Easter dish that showcases the abundance of the Murcian orchard to perfection.
Ingredients for the whole wheat dish (serves 4)
250 g of whole wheat berries
2 potatoes
200 g of chickpeas
150 g of pumpkin
100 g of green peas
2 leafy stems of fennel
1 branch of thistle (cardo)
Mint and salt
For the sofrito
1 tomato
1 onion
2 cloves of garlic
4 tablespoons of olive oil
1 teaspoon of flour
1 tablespoon of sweet paprika
Saffron
Preparation of the whole wheat dish
Before cooking the whole wheat at your La Manga Club property, you must rinse it and leave it to soak for a minimum of 24 hours. Change the water a few times throughout. Once the wheat takes on water, move it around a bit if it hasn't separated fully from the skin. The chickpeas should also be soaked overnight.
Cook over low heat and in a traditional pot. The whole wheat and the chickpeas should cook for 40 minutes before adding the pumpkin, peas, and the thistle. In the meantime, stir-fry the ingredients for the sofrito in a pan with the onion and garlic cut into small pieces, as well as the grated tomato, flour, the paprika and the saffron. Once it's done, add it to the pot, together with the potatoes, which you should previously wash and cut into chunks. The mint and the fennel will lend an unforgettable aroma…and don't forget to add salt to taste before cooking for an additional 15 minutes.
Though the Murcian spring may already be in bloom thanks to its exceptional climate, a dish like whole wheat is always a good option to satisfy guests. Cook with love, give the table setting a personal touch, and pair your meal with a great red wine so that your friends talk about their meal at your La Manga Club residence for the rest of the week!