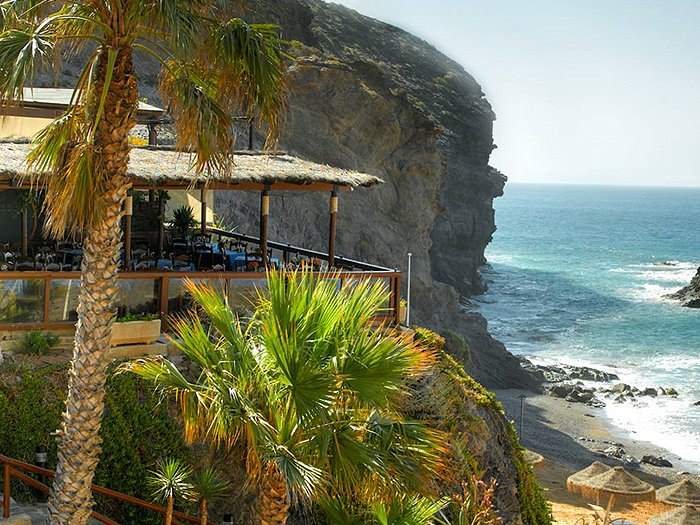 The number of investments being made in resort real estate continues to rise. The key to the success of places like our La Manga Club golf resort is a combination of amenities, convenience and returns. The purchase of a second holiday home continues to be one of the most popular investments among Spaniards and foreigners who visit our country. Making that purchase in a resort like ours makes it possible to, on the one hand, enjoy staying in your own apartment with the conveniences and amenities of a hotel. On the other, you're able to rent it out much more easily to make money while you're away.
Here are 5 reasons that investing in a resort is a good idea:
It's an investment that produces easy returns
The purchase of an apartment in a resort is one of the most profitable real estate investments on the market today. You buy a residence that is part of a community. You're free to choose the days or months of the year that you want to use it yourself, and the rest of the time the resort manages its rental. The returns that come in can go directly towards maintenance fees and the amortization of your initial investment.
Professional management of the rental of your home
The residence you buy is, of course, your property. As an owner, you have full rights to it, with all the benefits that implies: you can sell or bequeath your home when you see fit, as it's part of your personal assets. But if what you want to do is earn income from it when you are away, you won't need to insert ads on internet portals, show the apartment, or worry about your guests, the state of the flat, problems with neighbors, or collecting rent. All of these management tasks will be carried out by the resort's administrative team.
The condo hotels in resorts like La Manga Club have professional departments dedicated to customer service for owners and guests. And as an owner, you'll benefit from the notoriety of the resort, its promotional campaigns, commercial arrangements and the demand generated year after year.
Security services, housekeeping, and daily maintenance: fewer things to worry about
Security is one of the chief worries of owners who only use their real estate as a holiday property. That's why our condo hotel complexes offer the maximum levels of security possible. No matter where you are, you can be confident that your home is being looked after.
In addition, housekeeping and maintenance services are carried out by resort staff. Your property will always be in perfect condition when you or your guests arrive for vacation.
Luxury sport and leisure facilities: value added
As a first-class complex, our La Manga Club golf resort offers the best sport and leisure facilities to your guests. Swimming pools, golf courses, football pitches, a spa, and a secluded beach are just a few of the amenities that the owners of our communities enjoy. Both owners and guests seek out a dynamic, entertainment-filled environment for their holidays.
When one weighs the possible benefits of buying a home in a golf resort like La Manga Club, it's also important to be up to date on the news and analysis of the current housing market. Information collected by the Spanish Royal Federation of Golf, for example, indicates that this sport contributes at least 750 million Euros annually to the value of real estate assests located in proximity to courses. Moreover, the value of properties near a golf course has, in some instances, reached 25% more than similar properties not located next to a course. Conclusion: golf isn't just a value-added bonus for those considering a property purchase. It can also have a very real and significant impact on the returns you receive on your investment.
A privileged enclave
Spain is a tourism destination that remains extraordinarily attractive to a wide sector of the European market. Many inhabitants of the center and north of Europe, particularly Germans and English, choose the Mediterranean coast as their holiday destination. The good weather and the quality of our beaches, a low cost of living relative to the aforementioned countries and great quality of life for most people, contrast with the 9 months of cold and rain that accompany life in the north.
At La Manga Club golf resort we enjoy the sun throughout almost the entire year. This fact, combined with the resort's relative proximity to the major European capitals, makes us a paradise destination for continental tourists, who can find themselves, after just a few hours' direct flight, arriving at their holiday apartment without a debilitating case of jet lag.
As we've seen time and again, when it comes to buying golf properties, particularly second residences, not all opportunities are created equal. A property is not just a place to enjoy but an asset with an economic value, and some assets, it must be said, are more valuable than others. A good investor looks beyond square footage and a good location to find a home that will deliver returns. La Manga Club offers products that meet these sought-after characteristics: economic value, easy management, great services, unique attractions and, of course, location. If you're planning on investing in the second-home real estate market, our La Manga Club golf resort is a sure bet. Let us show you what we have to offer.