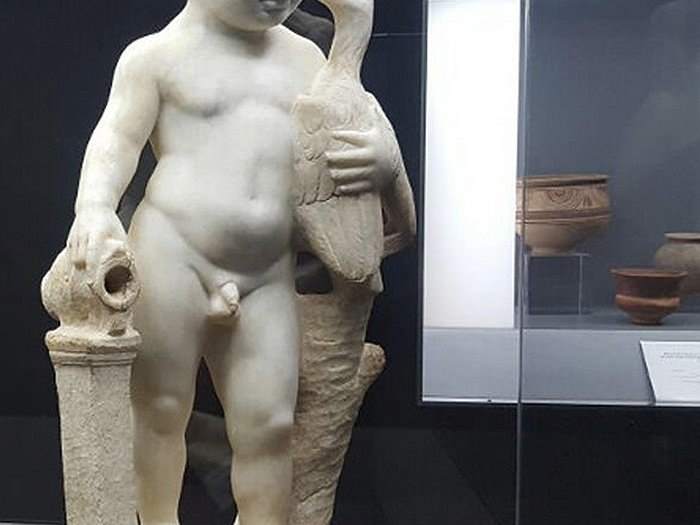 Every year our tranquil environment, great weather, and amazing sports facilities convince more people to buy a property at La Manga Club. But, as our owners get to know the resort, they also realize the benefits of living in a place where history and culture can make your and your loved ones' stay an unforgettable experience. If you're interested in art and history, maybe you weren't aware that your villa or apartment in La Manga Club offers you the opportunity to dedicate a full day – or as many as you like – to the pursuit of culture. There are museums of all types around our golf resort: from those that offer the latest in avant-garde visuals to those that dive into specialized engineering. Here's a little selection with a few of the most interesting options to help you plan a route you'll like. You won't be bored, we promise!
Hydraulics Museum
Here you can discover everything you ever wanted to know and more about the old flour mills typical of this area, as well as enjoy contemporary art and the various shows they offer in their auditorium. The museum holds the largest collection of millstones in all of Spain, and all their related machines and tools, brought to life through temporary expos and other events.
Museum of Science and Water
This museum is dedicated to the world of water, and also offers a children's planetarium, sensory activities, and many other types of educational tools that focus on experiments surrounding this basic resource. It's a great place to spend some quality time with the family, so don't hesitate to put a day aside for the kids.
Santa Clara Museum
If you're interested in history, this museum will not only offer an intimate portrait of life in a cloister and the rich historical and artistic heritage of the Order of Santa Clara, but also a chance to admire the best collection of Islamic art in the region.
Ramón Gaya Museum
Dedicated to this well-known contemporary painter, the museum brings together more than 500 of his works, including paintings, sketches, and literary pieces. Gaya was awarded the Gold Medal for Fine Arts and the National Prize for Visual Arts, which has turned him into a veritable local hero who fills residents of the Region of Murcia with pride.
Archaeological Museum of Murcia
Catalogued as a Historical Art Monument, together with the building it inhabits, this museum has 16 exhibition halls that offer a fascinating voyage through time, beginning with prehistory, passing through the Paleolithic and the Bronze Age, and finally landing in the era of the Christians and the Visigoths.
So: ready to enjoy a day filled with tradition, history and culture? Get out there and give our recommendations a whirl. If after you do this route you find yourself even deeper in love with the area, now you know: you did well to buy one of our properties for sale in La Manga Club.