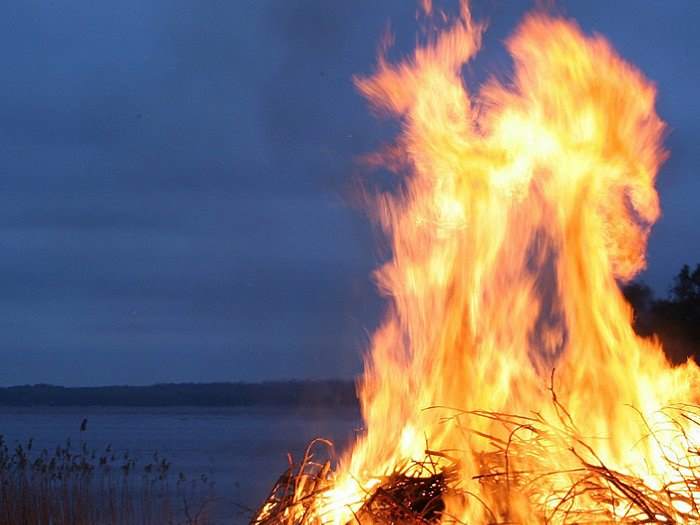 For Mediterraneans, San Juan is the starting gun of the summer. With its roots deep in the ancient rites of celebration of the solstice, we think San Juan is the perfect excuse to leave the comfort of your villa or apartment in La Manga Club and hunt down bonfires and parties where you can greet the best part of the year. The night of the 23rd of June brings an infinite number of celebrations, cocktails and concerts in honor of the eve of San Juan, both within and outside our leisure and golf resort. But, if you're new to our country's most enchanted evening, here are a few recommendations for your immersion in the rites and rhythms of this unforgettable celebration.
If you have pets, get to soundproofing!
Our pets may be the least enthusiastic celebrators of this festival. They get frightened by the sounds of the fireworks and many of them flee or get lost during the night. Try to help them to remain calm and leave them in a safe place from which they can't escape if you're going to leave home to go out. You'd be surprised how many dogs and cats can be found hiding out in Spanish bathtubs on San Juan!
​Choose comfortable, light clothing
Before you leave, pick your outfit carefully depending on where you will be celebrating. If you're going to a cocktail or party in a popular local hangout, all you need to do is look great. But if you're planning to leave La Manga Club and your leisure resort for the beaches in search of bonfires, remember that June nights in Spain can be very, very hot, especially if you're sitting next to a large open flame. Wear light and, if possible, cotton clothing; if you end up trying to jump the flames you don't want a spark burning a hole in your favorite blouse. And don't forget shoes that are appropriate for being in the sand and/or jumping over fires. You never know what your body is going to ask of you!
​Pick the perfect incantation
Traditionally, incantations are voiced on this magical night to attract health, money, love…or whatever you desire! Even the least superstitious end up succumbing to the enchantments of these old customs. Jump over a bonfire seven times, bathe in the moonlight, write a wish on a piece of paper and hide it under your pillow…you'll see a little of everything in this festival celebrating the purifying power of fire and the resurgence of life. What do you want to do? You'll surely find a ritual to help make it happen.
​Enjoy the early morning and plan the following day
Dance and lose yourself in bonfire and celebration until the break of dawn. The next day, you'll be able to enjoy all the luxuries and services of your marvellous property at La Manga Club again. You can sleep late and tuck into a good breakfast on one of our terraces. Or wake yourself up with a swim in the pools or at our golf resort beach. Don't forget to reserve a table for the evening of the 24th, though, because it's best to just keep it simple and eat in one of our great restaurants. Plan a relaxing day to follow a memorable night.
If you're lucky enough to spend a few days of leisure at your La Manga Club property the last few days of June, don't miss out on the chance to have a unique experience. The night of San Juan is just around the corner. Enjoy it!